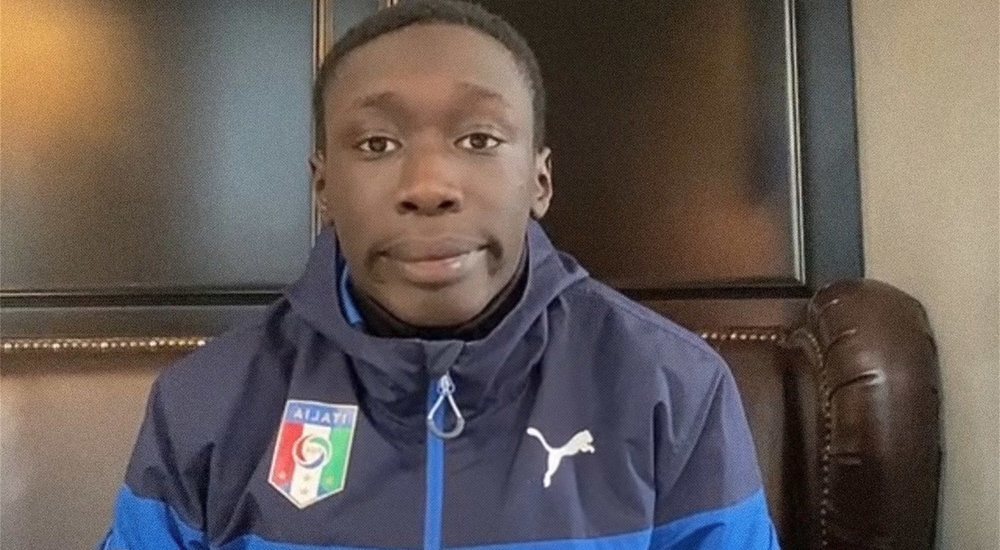 According to the NonFungible study, the value of NFTs has increased to reach $338.04 million.

In order to explain what is going on with Web3 and NFTs, Binance decided to enlist Khaby Lame to create content in his "silent" style.

Khaby Lame is currently the tiktoker with the most followers on the platform, totaling more than 144 million.
One more: Khaby Lame joins Binance for a collaboration that will provide, among other things, a collection of NFTs from the tiktoker, making it clear that the universal vocabulary has already adopted terms such as "metaverse", "augmented reality", "digitization", "NFTs", among others, and has made them part of a kind of new language.
However, they are not, in essence, something new, since some were already known and experienced in industries such as cinema and video games; but as a result of this last period of health emergency, the digitization process took on a new meaning.
The trend or boom continues to grow to such a degree that brands like Nike, Adidas, Gucci, among many others, have created their own NTF projects.
Even the NonFungible study reveals that, in 2018, the NFTs represented a value of 40.96 million dollars; however, over the years, this value increased until it reached 338.04 million dollars.
Let us also remember the case of the communicator Lolita Ayala, one of the most followed media personalities in Mexico, who recently announced the launch of a new collection of NFTs, made up of 888 NFTs, which live on the MisFans platform and which they are sold at .33 Solanas (the equivalent of 330 pesos).
Binance Recruits Khaby Lame for New NFT Collection
Now, despite the fact that there is indeed a clear trend to which several brands are joining, the issue of NFTs is still not entirely clear.
To do this, Binance and Khaby Lame have joined in an alliance that seeks to promote the adoption of the exchange and cryptocurrencies, as well as the creation of a series of NFTs exclusive to tiktoker and, with this, combat the myths about the Web3.
#Binance have partnered with @KhabyLame.

why?

Well, he's the most followed creator on TikTok. And he's good at explaining things in a simple way. Perfect for crypto adoption. ?? pic.twitter.com/1z8PT3Wxla

— CZ? Binance (@cz_binance) June 30, 2022
The initiative arises with the idea that the characteristic tiktoker creates its peculiar contents to explain what the Web3 and everything that has to do with crypto.
"I've been curious about Web3 for a long time, and I've jumped at the opportunity to partner with a leader like Binance because it's a perfect fit for what I tend to do: make complex things easy and fun for everyone!" Lame mentioned in a statement.
Khaby Lame conquering industries
The case of the tikoker of Senegalese origin is peculiar, since, from the outset, he is the content creator with the most followers on the Chinese platform.
In this sense, alliances with content creators or influencers is, today, one of the most profitable strategies for brands. According to data from Tomsoninternauts "they tend to spend more money and are more likely to spread the word about a product to friends and family".
Taking these data into account, it is not surprising that companies, from the outset, resort to influencers for your campaigns; Likewise, the idea of ​​allying with Khaby Lame is obvious when it is known that the tiktoker It already has more than 144 million followers and an accumulated 2.3 billion "Likes" between all its contents.
Pepsi is one of the many brands that have joined the tiktoker as part of its marketing strategies, as it did with the launch of Nitro Pepsi.
What is clear, once again, is that the influencers or content creators are, today, a great tool to reach that niche of consumers who do not detach themselves from social networks.
Now read: