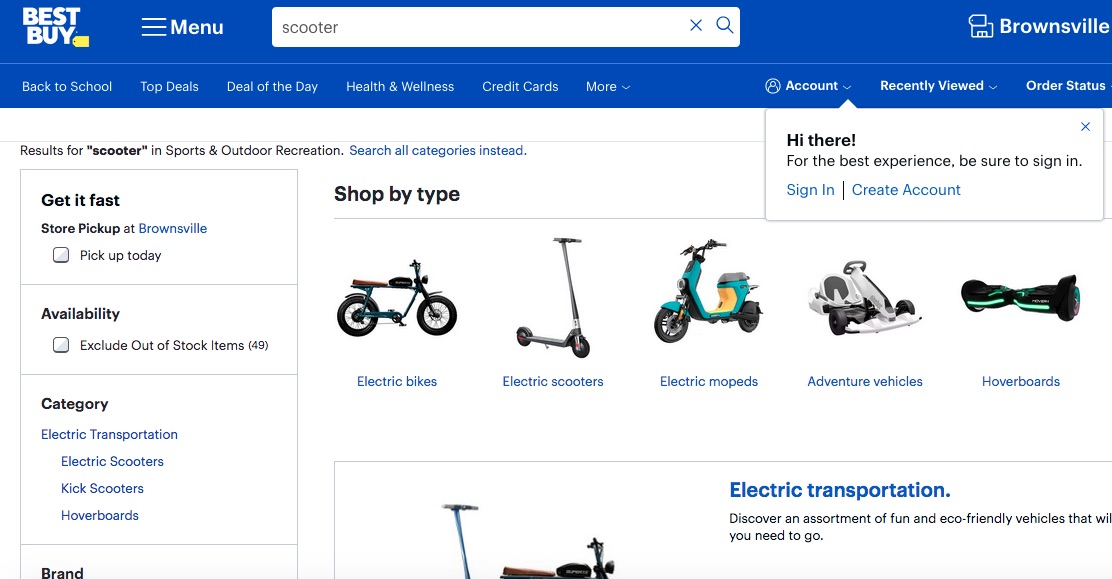 The Best Buy case has become one of the most exciting in the market, as its study allows us to understand trends and phenomena.

Best Buy's value has largely built on the track record it built in the past.

One thing that helps Best Buy sell electric bikes and motorcycles is that it has physical outlets to discover them.
Best buy has gone from being one of the leading retail stores for electrical products to becoming a survivor of e-commerce and a health contingency.
Since Best Buy closed in Mexico, the company has been the subject of all kinds of scrutiny in order to anticipate the future to come for a chain of stores that based its success on the commercialization of electrical and technological products.
The future remains uncertain for these types of stores, if we remember the Mexican case, the announcement even took by surprise the executives of the brand in the country and the rest of the retail industry that saw how this brand closed its doors.
New Products at Best Buy
Best Buy has copied the sales strategy of stores like Elektra and any supermarket that in Mexico has the sale of scooters, electric bicycles and scooters.
The strategy has started in its online store where it already offers these products through brands such as Unagi, Bird, Segway-Ninebot, Super73 and Swft. Within physical stores the sale will start in 10 points of sale in the cities of Austin, Texas; Los Angeles California; Miami Florida; New York; Orlando, Florida; Puerto Rico; San Francisco; Seattle, Washington and Tampa, Florida.
Moving through these vehicles has become a crucial activity and demand has become more and more consolidated, especially at a time when it has become essential to understand the opportunities that the health contingency has triggered, such as moving aboard these vehicles.
This has driven worldwide sales from 34 million scooters and motorcycles in 2016 to 55 million by 2024, according to a worldwide estimate from Navigant Consulting.
The figure is part of the trend that stores such as Best Buy have observed and that has undoubtedly motivated them to make the decision to include these products in their catalog, just as stores with a great tradition in the market have done, which have taken advantage of this experience they offer to to be able to bring these vehicles closer to consumers.
Now read: