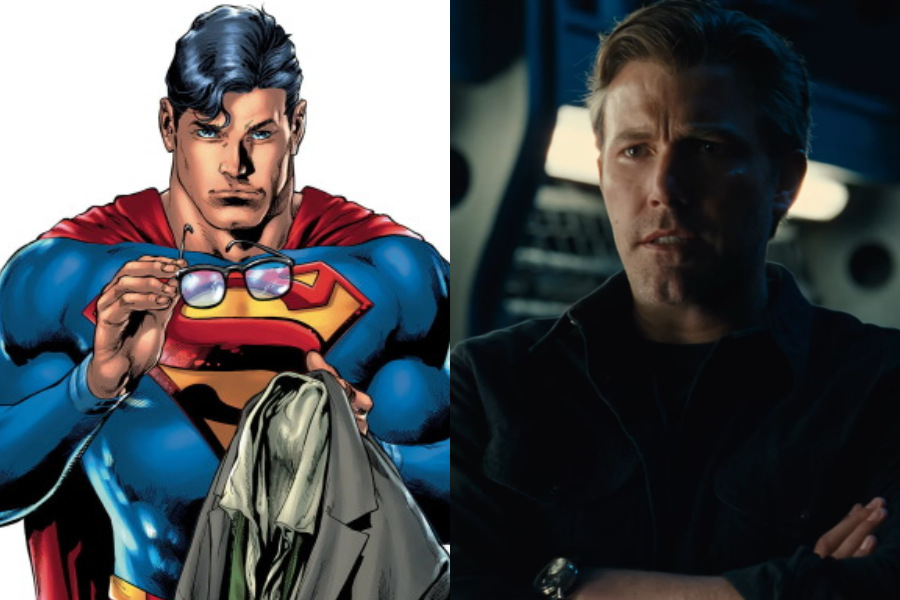 Screenwriter Kevin Smith revealed in an interview that he worked on a script for a Superman movie, and sought out Ben Affleck to play the Man of Steel.
Ben Affleck recently announced that the movie The Flash will be the last in which he plays Bruce Wayne / Batman, and the memory of writer and host Kevin Smith came the time he sought to sign Affleck as the protagonist of a new Superman installment .
Do not miss: Official: The Flash will be Ben Affleck's last film as Batman
In an interview with Yahoo, Kevin Smith recounted the experience he had in the second half of the 90's when writing a script thinking of Ben Affleck as Superman, at the time when the filmmaker also lived important moments, after winning the Oscar for best original screenplay in 1997 and in 1998 starring in Armageddon.
"(The script) I was writing it for (Ben) Affleck… my Lex Luthor was Michael Rooker and my Superman was Ben. Ben was getting more famous, I think he had just been hired for Armageddon, so I thought 'he could be a legitimate movie star.' He has dark hair, I'm so uncreative that I say 'Ben has dark hair, Superman has dark hair. Ben is tall".
Smith worked on that script at the request of Warner Bros., before Tim Burton took over the project, which later led to Superman Lives, a film that would star Nicolas Cage, in a project that sank in 1998.
Finally Superman and Batman came to Afleck's race
Kevin Smith knew that Ben Affleck must play one of DC Comics' greatest heroes, as his physical qualities were ideal for action movies.
"That was the situation, maybe with Affleck it doesn't show in the movies, but he's a fucking giant, like he's built to be a superhero, built like a giant action figure, particularly for the height. And then he also has muscles. So in my head and heart, it was always Ben and Michael Rooker, which is a strange reunion of Mallrats".
Affleck managed to play Superman in 2006, but in the movie Hollywoodland, where he played George Reeves, the actor who gave life to Superman for television, and whose death remains shrouded in mystery.
In 2013 Zack Snyder cast Ben Affleck to play Brue Wayne / Batman for the Batman v Superman and Justice League films. Affleck sought to direct and act a solo project of the Dark Knight, but Affleck himself gave it up after the pressure experienced in the filming of Justice League.
It may interest you: Justice League: Why does Superman wear his normal suit in the nightmare sequence?
Source: Yahoo!
Superman: Year One, A must see Superman event in SMASH and DC Comics Mexico
From the collapsed towers of Krypton to the bucolic fields of Kansas. From the submerged splendor of Atlantis to the chaotic energy of the Daily Planet. The story of Clark Kent, the last son of the House of El, is the stuff of legend.
Now, two of the greatest creators in comics join forces to bring a daring new take on the origin of the Man of Steel.
SMASH and DC Comics Mexico have for you Superman: Year One. The work by Frank Miller and John Romita Jr. that you cannot miss in your collection.
It is also being read
Grant Morrison: Superman was a bully
Batman, Superman, Wonder Woman and Flash have a new enemy …
Henry Cavill's routine to achieve the Superman
Noel Neill, Superman's First 'Lois Lane', Dies
The most handsome Superman