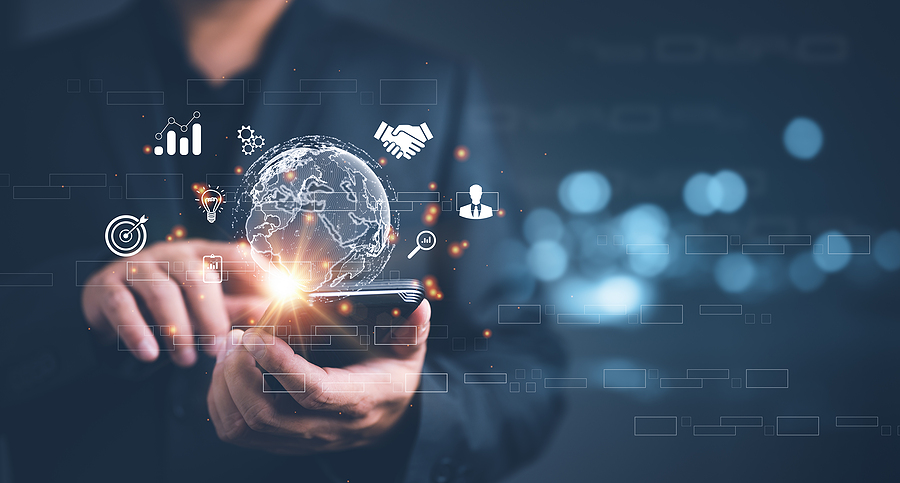 Taught by teachers from School of Marketing the Digital Marketing Diploma has become a reference with more than 5,000 graduates, now you can take it completely online in just 2 months.
This program prepares leading professionals to be able to understand and apply digital marketing tools as well as generate strategies. successful gias that increase the profitability of companies.
Why is it important to know about Digital Marketing?
Simply put, digital marketing allows you to reach your target audience online, in a variety of ways and on a variety of platforms. Digital marketing includes methods like social media marketing, content marketing, SEO, PPC, web design, and more.
Plus, it includes strategies that allow you to target your exact audience online, allowing you to make more sales, drive more traffic to your website, and increase your revenue year after year.
Digital marketing is a valuable asset for growing your business and helping you establish an authoritative online presence. In fact, 89 percent of marketers say methods like search engine optimization (SEO) are successful.
Similarly, methods like pay-per-click (PPC) advertising increase brand awareness by up to 80 percent.
So why is digital marketing important? By investing in digital, you will help your business grow.
Diploma Objective
This diploma course comprises 45 hours distributed in 15 sessions that will be carried out online.
The objective of this diploma course is to prepare leading professionals so that they are capable of understanding and applying digital marketing tools as well as generating successful strategies that increase the profitability of companies and thereby face the new challenges of 2022.
How does the program work?
All classes are virtual live, you will be able to interact with teachers and program participants during classes. The program is taught in zoom and is recorded so that you can see them at the best time, for 30 days.
SYLLABUS
The start of classes will take place from this AUGUST 30, 2022 where 4 specialists will guide you during the program, among them:
For more information click here.
Now read: