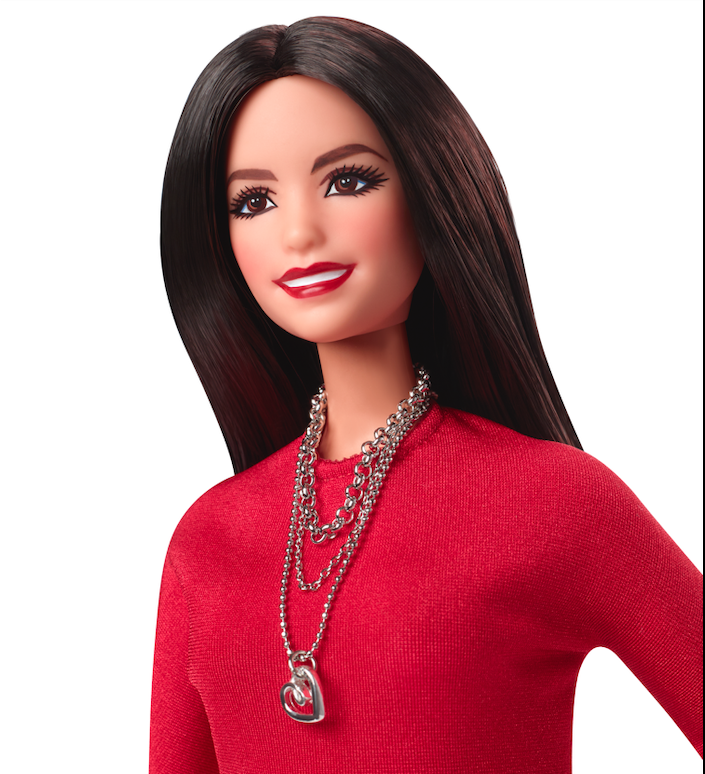 To inspire more girls to "be whatever they want to be," Barbie launched a global campaign to recognize female entrepreneurs.

Representing Mexico, Adriana Azura, Entrepreneur and Founder of All4Spas was honored with a doll made in her image.
Two days have passed since women from all over the world marched in search of the achievement of equality and the elimination of violence. Under the 8M, Barbie decided to pay tribute to women entrepreneurs and role models with global campaign "Barbie One Of A Kind"to show girls with a special edition of their classic dolls that there is representation from leading women in tech industries, holistic wellness, science, technology, engineering and math (STEM), education and more.
In Mexico, to speak of the gender gap is to mention a problem that harms more than half of the country, data from the National Institute of Statistics and Geography (Inegi) revealed that until 2020, the country was home to 126 million inhabitants, of which 65 million are women and 61 million are men.
Although the participation of women is increasing notably, their introduction into the economy still marks low numbers, only 4 out of 10 women function in the Mexican economy. In the private sector there few women in leadership positions and its representation decreases as the hierarchy increases.
Gender inequality persists due to biological and cultural roles that limit recognition and deny the opportunity for women to develop in any social, political and cultural field.
Gender roles begin to manifest at an early age; however, if interfered with by filing role models and leaders, girls and boys are more likely to want to lead, regardless of their gender.
A study conducted by Dr. Andrei Cimpian and Dr. Andrea Vial developed by NYU revealed that 5 years is when girls begin to doubt their potential and begin to lose confidence in themselves.
Barbie seeks to reduce the gender gap and pays tribute to Adriana Azuara
The paradigms are breaking and all the actors of society are making efforts to change the panorama of participation, recognition and visibility of women in the world, the brands could not be exempt from the task that falls to the whole society.
betting on change, Barbie pays tribute to 12 role modelsit's worldwide and leaders in their respective industries to show the smaller ones that it is possible to "be what they want to be".
Honorees include Shonda Rhimes, Founder of US television production company Shondaland; Ari Horie, Founder and CEO of Women's Startup Lab; Pat McGrath, Makeup Artist and Founder of Pat McGrath Labs, among many more names
In the Mexican representation is Adriana Azura, Entrepreneur and Founder of All4Spas, Barbie recognizes the trajectory of the first woman named as "Latin American Leader of Wellness" and as one of the 100 most powerful women in business through the creation of a unique doll made in her image.
Regarding the initiative, Adriana Azura commented that being selected by the brand as a role model increases her responsibility: "I must continue putting all my values ​​and beliefs into practice, to inspire girls around the world."
With this initiative of real women of the present, Barbie reaffirms her position of empowering women from childhood, showing them a world of possibilities and options so that they can fulfill their dreams regardless of the discrimination and rejection that exists due to gender roles.
Read more: