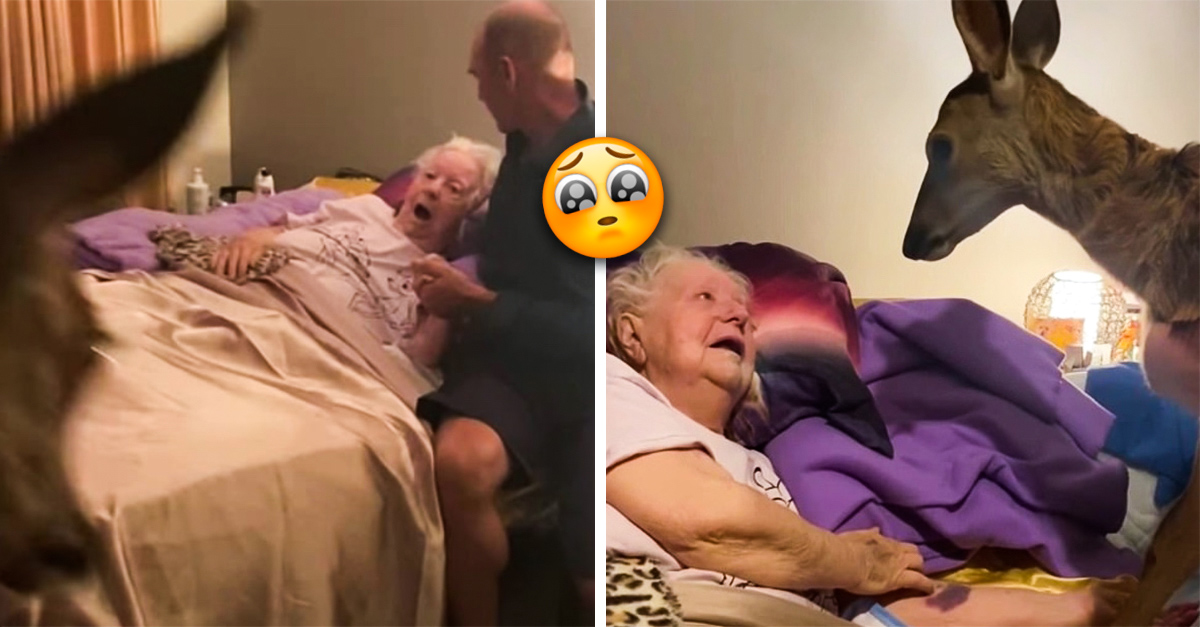 Disney classics add up fans of various ages and proof of this is the mother of Lisa McDonald, an elderly woman who for decades has been a faithful follower of bambi and whose dream is to meet a real deer before departing from the earthly world.
Fortunately, his wish has come true and everything was recorded on video, which was shared on Facebook and TikTok, social networks in which it has gone viral.
Despite her advanced age, Lisa McDonald's mother was a faithful follower of bambi. The woman has spent her days loving deer and her dream is to meet one in person. Unfortunately, time seemed not to be on her favor and she thought that she would never achieve her dream.
Lisa and her sister have always supported their mother's love for deer and decided to decorate her room with images of Bambi, as well as give her some personalized clothes with the silhouette of this character.
Unfortunately, just a few months ago, Lisa received the news that her mother was sick and her days were practically numbered, which is why she decided to team up with her sister to make her mother's dream come true: meeting Bambi. .
@sams01512

HART WARMING MOMENT daughter surprises her deer-obsessed dying mum with a visit from a real-life Bambi #fyp #hartwarming #fyp #KindAndFree #daughter

♬ original sound – Sams01512
Lisa searched the Internet and found Cris and Simone, a couple from Melbourne who own a deer farm, who without looking for anything in return, joined the surprise. The couple agreed to carry a baby deer to Lisa's mom's bed. Coincidentally, the little animal was called Bambi.
This is how the woman saw a real deer for the first time. Her reaction was full of wonder, surprise and joy. In addition, her smile was so sincere that it was enough to show her appreciation for the detail. On the other hand, Lisa shared her moment on her social networks and thousands of netizens filled her with praise for making her mother's wish come true.