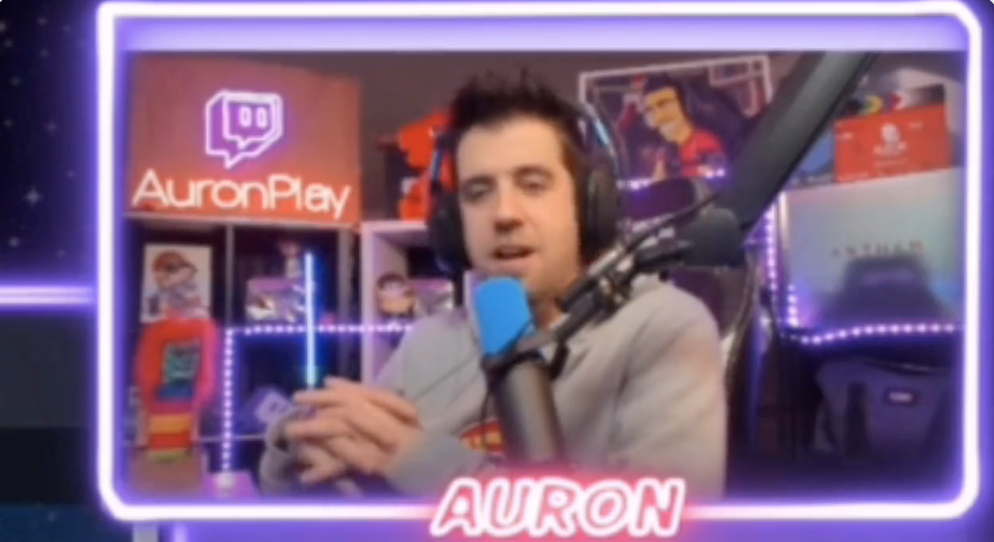 The influencer AuronPlay broadcast his opinion on the first Harry Potter films live and had to accept before his Twitch followers that he likes the saga and that he even registered on a fandom page to take the Hogwarts houses test .
The commotion occurs because, for several years, the young man has made mention of the JK Rowling saga and has made fun of it without having seen it in his life, because in his YouTube broadcasts he always stated that the history of the magical world is not it made him interesting; however, he recently announced that he had given the film series a try.
"Yesterday I saw, pay attention, yesterday I saw Harry Potter 1 and Harry Potter 2, and I must say that I liked it. I didn't think I was ever going to say this. I liked it, what's more, I'm looking forward to the night to see Harry Potter 3 and probably Harry Potter 4, I really liked it. I've been laughing at Harry Potter for 20 years of my life…"
The announcement made during a broadcast on Twitch began to circulate on various platforms such as TikTok and Twitter, where Harry Potter gamers immediately became present.
However, most credited the triumph of getting Auron to watch the saga to his girlfriend, Sara Biyín, who is also a prominent streamer and considers herself a Potterhead at heart.
"9 years it cost biyin but he got it hahaha", rubiusplay

"If Auron says so, I'm going to have to watch Harry Potter," GAMEFREEFIRE

"3 Doritos later, we see Auron playing Hogwarts Mystery", jesssxica

"I wish I didn't get attached to Sirius Black", Saw Yagami

"Auron is Slytherin, yes or yes, HAHAHAHAHA"said another user.
And although many thought that AuronPlay's impression of the magical world would end there, the broadcasts continued, revealing, little by little, that he liked the story more and more and that he has joined the group of Harry Potter fandoms.
Me arriving 20 years late to the Harry Potter fandom and shipping Harry and Hermione pic.twitter.com/r5zz4hV43u

— Auron (@auronplay) January 13, 2022
TikTok and Facebook content moderators suffer psychological trauma and depression for this reason
Walmart Employees Simulate a "Shootout" With Price Scanners and End Up Fired
BBDO gains a new CEO and the Atlas a fan; This is how Camilo Plazas from Mexico falls in love