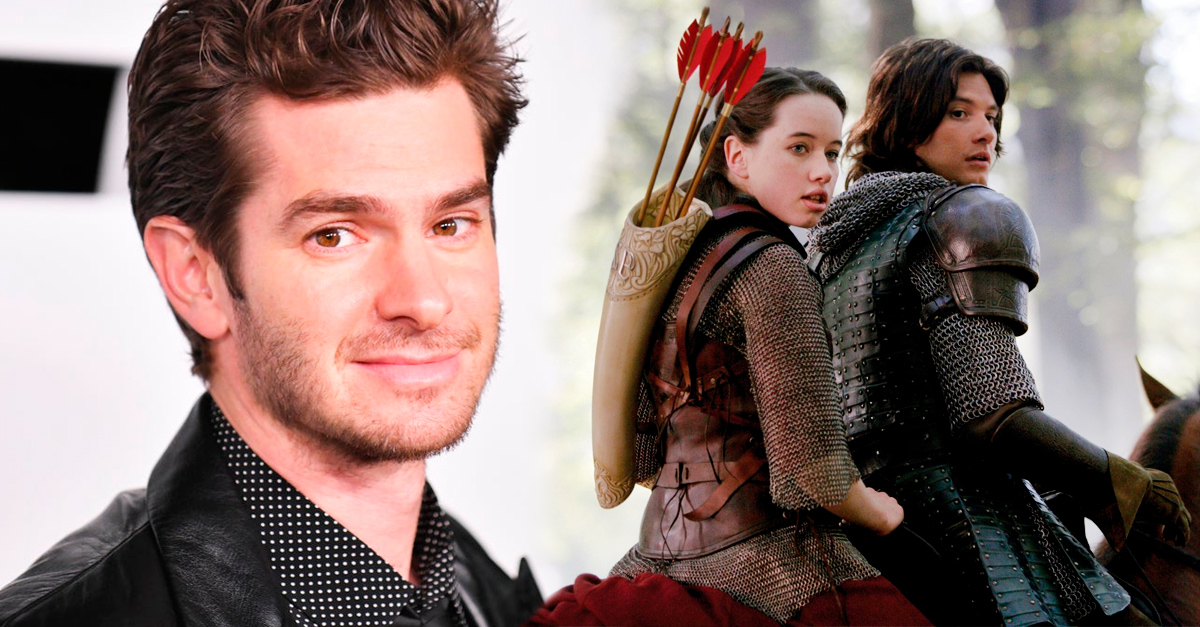 Andrew Garfield is in a great moment of his career. Not only did he become a Golden Globe winner for his work on Tick, Tick… ​​Boom! (and will almost certainly be nominated for an Oscar for the second time), he also donned his superhero suit again to appear in the highest-grossing film of 2021.
However, we know that the path of an actor is not easy and that it takes many years to reach a point where they can say they have a consolidated career. During those years, the actors accept any interesting project until they get that special opportunity that will launch them into stardom. At one point, Andrew thought that one of the most beloved sagas of your childhood would be that project that would take his career to new levels.
Do you remember Prince Caspian?
Although the film The Chronicles of Narnia never reached the level of popularity of other fantasy franchises like Harry Potter or The Lord of the rings, we cannot deny that, at the time, it was a very interesting proposal and that it left us with memorable characters such as the lion Aslan, the Pevensie brothers and, of course, Prince Caspian, played by the handsome actor Ben Barnes, who also He has appeared in Marvel projects, but he chose to go to the side of the villains.
It turns out that Andrew was about to be part of the magical franchise, because he almost got the character of Caspian! And boy was the actor dying to play the prince. In fact, he got very far in the process of casting, to the extent that the final candidates were him and Ben.
"I was totally desperate"
Obviously, we already know who got the chance to play the prince. However, Andrew did not let this affect him much, and in the year the film was released he appeared in The Boleyn sisters, a film in which he had the opportunity to work with Natalie Portman and Scarlett Johansson. In addition, two years later, in 2010, he starred in Social network with Jesse Eisenberg, a tape that was crucial for the development of his career.
I remember being totally desperate. I auditioned for Prince Caspian in 'The Chronicles of Narnia' and thought, 'This could be it. This could be'. And that handsome, brilliant actor, Ben Barnes, ended up getting the part. I think the decision was between him and me, and I remember that I was obsessed.
Why didn't he get the part?
Of course, he was left wondering what the decisive factor had been that made him lose the role of Prince Caspian. The answer may surprise you, as Andrew was not cast because the producers did not think he was attractive enough to play the brave and handsome prince.
I was obsessed with why they hadn't cast me, and my agent was dragging me out, wanting to protect me, but eventually he gave in and said, 'It's because they don't think you're handsome enough, Andrew.' Ben Barnes is a very handsome and talented man; In retrospect, I am not unhappy with the decision and I think he did a very beautiful job.