One of the most popular water pokemon reimagined as a fire pokemon.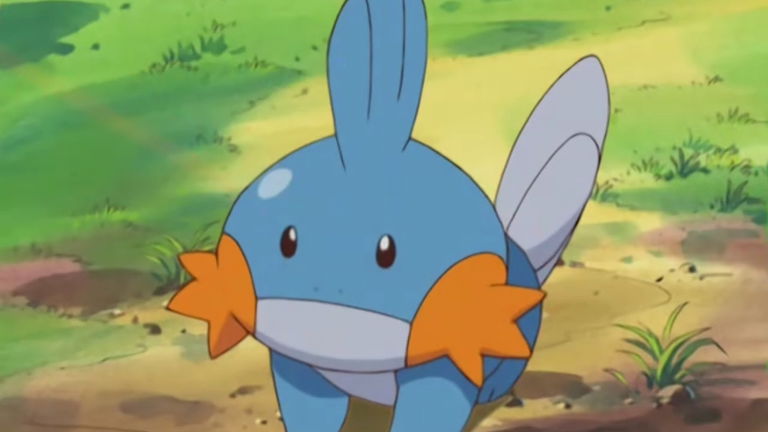 Without a doubt, Mudkip is one of the favorite water starters among Pokémon players and one of the most popular Pokémon of the third generation, set in the Hoenn region. Much of his popularity, of course, comes from his cute appearance with those two blue fins and orange star-shaped cheekslike a good water pokemon, but what would Mudkin be like if he were a fire type pokemon?
An artist has decided to imagine what would Mudkin's design be like if it were a fire pokemon, instead of water, and the truth is that its appearance is equally charming. Although he seems to have more bad tempers than his cousin the water type.
Mudkin switches to fire type
As we can see through the Reddit forums, it is a design created by Abz-Art where Mudkin is reimagined as a fire pokemon. Therefore, the first thing that changes is the color of it, going from blue to red and shades of orange and yellow ara the belly and the flames that come out of its cheeks replacing the stars of the original version.
Their fins are also replaced by a crest and tail in the form of flames which give him a much more thug look, to which his mocking facial expression contributes. The complete opposite of the original Mudkin's typical affable and good-natured demeanor. How about?
Pokémon Scarlet and Purple filters part of the team of the president of the Pokémon League
At the moment this fire Mudkip will have to live in the imagination of fans because so far no new version of this popular pokemon has been confirmed, but you never know with the passing of generations which could be the next pokemon to receive its own regional form, matching the theme of each area. We'll see what regional forms await in Pokémon Scarlet and Purple when it finally hits stores next month. November 18th for Nintendo Switch.
For you