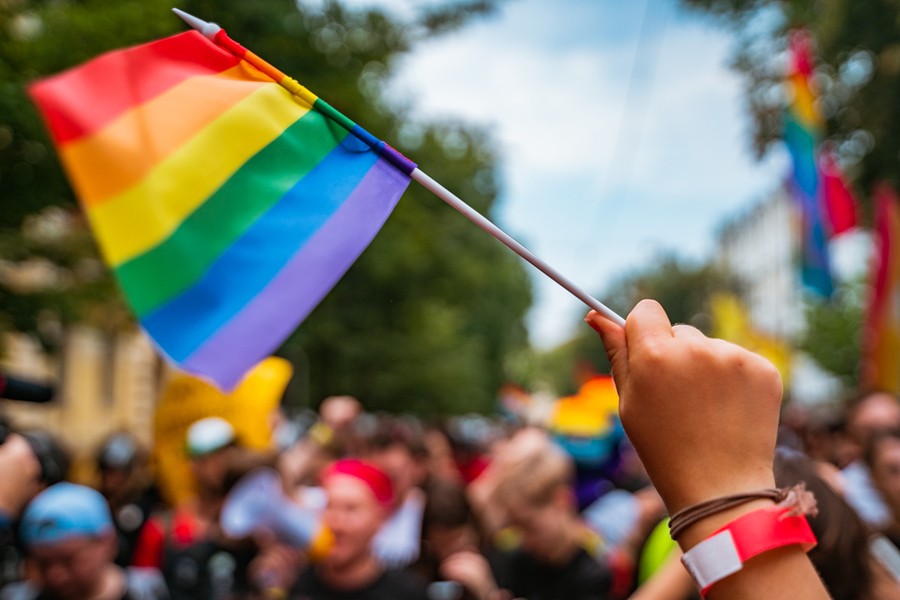 Amazon sponsors LGBTQ themes in much of the world, like the New York Pride floats, for example.
But the strategy does not seem to be the same in countries where freedoms related to sexual orientation are limited.
According to LGBT Capital, if this community were a country, it would be considered the fourth largest economy on the planet with an approximate GDP of US$4 billion per year.
While in a large number of countries (increasingly) sexual orientations other than heterosexual are recognised, accepted and respected, in other countries it is still a problem.
Moreover, according to Statista, in 71 countries being homosexual is a crime.
Most of these countries are located in the Middle East, Africa and Asia.
In 11 countries, there is even the death penalty, or at least it is a possibility, for sexual activity between people of the same sex.
A survey carried out in Europe shows that in Eastern Europe and the Balkan area, seven in 10 people who identify as lesbian, gay, bisexual, trans, or intersex are rarely or never open about their sexual orientation for fear of discrimination.
Companies see the LGBTQ universe as an opportunity, but, from what was said before, they do not carry out their strategies throughout the world.
The latest news in this regard comes from Amazon.
Amazon has restricted search results in this country
Amazon has restricted search results and listing of products related to LGBTQ issues in the United Arab Emirates.
It occurs after being pressured by the government, according to New York Times.
Same-sex relationships and sexual acts are illegal in the United Arab Emirates and are punishable by fine or imprisonment.
According to what was found by the American media, several books related to LGBTQ issues were withdrawn from sale in the UAE. Among those publications are "Bad Feminist" by Roxane Gay and "Gender Queer: A Memoir" by Maia Kobabe.
In addition, the search results linked to the topic are hidden from the ban of about 145 keywords.
Among the blocked search terms on Amazon for UAE users there are "lgbtq" and "pride", as well as specific queries like "transgender flags" and "lesbians".
The Times says it is unknown what sanctions the UAE government threatened Amazon with to get Jeff Bezos' company to introduce the restrictions.
Amazon's position
According to Nicole Pampa, an Amazon spokeswoman, told the NYT: "As a company, we are committed to diversity, equity, and inclusion, and we believe that the rights of LGBTQ people must be protected. With Amazon stores around the world, we must also comply with local laws and regulations in the countries in which we operate."
A few days ago, in his hometown of Seattle, Amazon organized its annual Pride parade. This allows us to see the difficulties faced by technology companies to defend some ideals in their territory while there are national laws in other countries that clash with these principles.
Will Amazon leave the UAE and other countries that impose such regulations? Is it not economically viable? For now, it seems not.
Now read:
Meta launches stickers and avatars to celebrate LGTBIQ+ Pride month
"We had to generate value for the LGBT+ community": Mercado Libre after activating the "Iconic Kisses" campaign
Amazon employees demand time off to protest abortion ruling