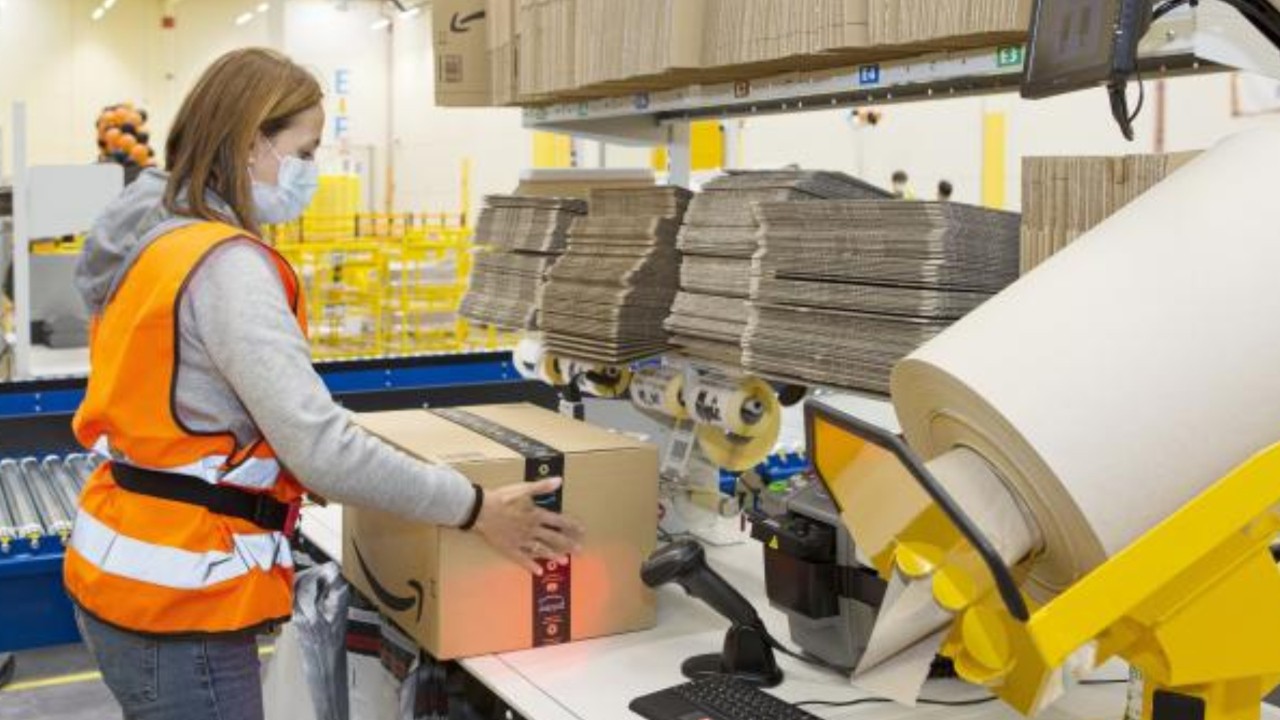 The brand explained that with this program customers have the option of obtaining an item faster.

The Flex controller experiment decreases the dependency on Amazon from its massive distribution centers.

The Flex driver program was launched in 2015.
Ecommerce platforms continue to gain ground in this world where digital has become very important for everyone. Recently Amazon reported that it is testing a new service that uses drivers to deliver packages directly from stores in malls.
According to data from Statista, Amazon's revenue from online store sales trended upwards throughout the period to reach around US$222.1 billion in 2021. For its part, sales in physical stores reported to Amazon a net income of about 17,100 million that same year.
Likewise, the American e-commerce giant embarked on an unprecedented global wave of hiring in 2020, according to results published by the company itself, it created 500,000 new jobs worldwide last year, and another 170,000 were added in the first nine months of 2021, adding to its already sizeable workforce.
The statistics platform also notes that Amazon has steadily increased its number of workers since 2010. With approximately 1.5 million employees globally, the company, which increases each year its revenues internationally, it is on track to overtake Walmart and become the world's largest private employer.
Amazon and its "Flex" proposal
Amazon explained that this new proposal features figures called "Flex" drivers from the Seattle-based web giant, who use their own cars, to pick up packages from a handful of retail stores located in malls. instead of Amazon warehouses to speed up time.
The US company explained that the worker involves shopping malls in Las Vegas, Chandler, Ariz., and Tysons Corner, Va., according to Bloomberg, which first reported on the initiative.
Under the program, customers of the number one e-commerce company have the option of getting an item faster if they choose to ship merchandise directly from their local mall instead of a warehouse.
The firm founded by Jeff Bezos explained that the Flex controller experiment decreases the dependence on Amazon from its massive distribution centers.
In addition to the US media point out that the Flex driver pilot, Amazon recently launched a service called "Shop with Prime" that fulfills orders offered for sale on selected retailers' websites.
They explained that the Flex driver program was launched in 2015 when Amazon began expanding its last-mile delivery service beyond the United States Postal Service and UPS, both of which have been Amazon's longtime partners.
Many experts say that with this new experiment with the Flex controller, the brand decreases its dependence on Amazon for its massive distribution centers.
This news comes after years of anxiety over Amazon's growing dominance over the US retail landscape, threatening discounters like Walmart and Target and hitting sales at big box stores. "category killers" like Best Buy.
Now read:
MediaBook 2022: pay TV, don't be left out
"I failed them"; First victims of the Hot Sale fall with impulsive purchases
Sam's and Samsung exhibited in photo: this is how they tie prices prior to the Hot Sale