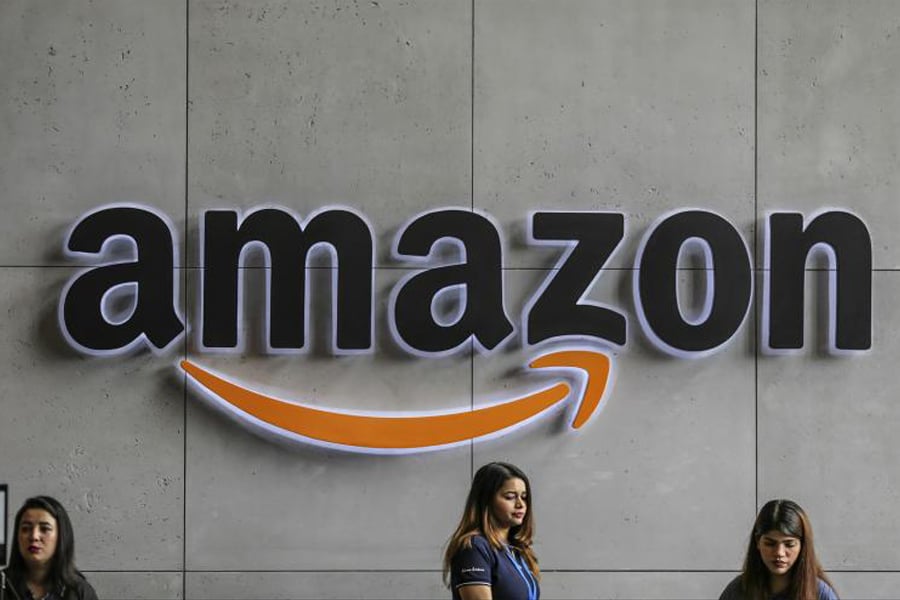 Amazon added more than 450,000 workers in the United States since the start of the pandemic, in 2020.

The e-commerce company recorded 222.1 billion US dollars in 2021.

The company already has at least 50 vice presidents from various areas left their posts during the same period.
After the Covid-19 pandemic, people's conditions have changed and many seek to collaborate in places that have the same values ​​as them. Given this, many companies such as Amazon have considered applying a survey where they seek to know how their employees feel in order to continue supporting them and improve where they are failing.
Without a doubt, happy employees are more productive. According to Happiness and Work study carried out by the Mexican consultancy Sustainable Growthhappy people present greater energy and dynamism in their work tasks, which results in more efficiency and productivity in companies.
For its part, another report states that labor relations within an organization are the key to achieving growth goals. Michael Page highlighted in a survey that 63 percent of employees maintain contact with colleagues outside of the work environment. As also, the work structures tend increasingly to horizontality, the distance between employees, bosses and vice versa, continues to be considerable where 36 percent of workers say they have contact with their direct manager outside of working hours and 18 percent would say they are friends with their boss.
A Human Capital info report states that the employee experience should be a new philosophy for the management of Human Resources in companies, which goes beyond the traditional practices of focusing on teamwork, leadership, coaching and compensations. Today what all employees, at whatever level, they get from an experience-oriented company is a work environment where they feel like they are continually in touch with a motivating and satisfying employee experience.
Amazon launches surveys for its employees
Amazon is one of the American companies that is successful all over the world and with that it has a large number of collaborators on its staff. The company founded by Jeff Bezos, became an employment machine during the Covid-19 pandemic, registering, according to results published by the company itself500 thousand new jobs worldwide in 2020, and another 170 thousand were added in the first nine months of 2021.
The company is applying a new program focused on asking the workforce how they feel about their work, with the aim of curbing staff turnover.
As mentioned by the US media, for the time being, to carry out the survey, Amazon selected and invited some of its employees to participate in the trial, which was conducted by email and took place over three days in early June.
The survey was conducted in an extension of the company in Connectionswhere workers confidentially answer questions about their experience as they report to work each day.
"Amazon Connections invites you to participate in a research project to help us understand how you're feeling throughout the week and get feedback on what you'd like to see on (the platform)," the survey invitation reads.
According to information from the workers who have received the survey, the questions it brings were sent daily at 2:00 p.m. in Seattle, and collect concerns such as how they feel about their bosses and the duration of the meetings.
The staff turnover problem
This new survey comes at a time when Amazon is battling a spike in executive and employee layoffs and turnover.
That is why by collecting more data on the feeling of the workforce, the company can potentially better identify those who are not feeling well or who are considering leaving.
A company spokesperson confirmed the existence of the survey, saying it recently ended and was only released to corporate employees.
"Continually improving the employee experience requires, among other things, listening to feedback as often as we hear from our customers," says a company spokesperson.
It's one of many studies Amazon's HR team has created to help improve work culture as the company is experiencing a huge spike in employee attrition due to low wages.
According to data from an internal tracking metric called unwanted churn, it more than doubled in recent times to exceed 12 percent in May at the company. Likewise, some teams, such as Amazon's delivery services unit, lost 55 percent of employees last year.
The company records that at least 50 vice presidents from various areas left their positions during the same period, an unusually high attrition rate for the company.
With the new normality after the coronavirus, many companies are registering the problem of staff turnover, this is because people have changed the way they lead their lives, so they are leaving jobs that do not provide a happy work environment. and calm.
An analysis carried out by Apli, an Artificial Intelligence startup, each employee of a company that rotates jobs results in an impact of 2,350 dollars for the corporation that loses it.
In 2019, a Bernstein analyst noted that executive turnover at Tesla Inc. is higher than at other Silicon Valley-based tech companies. That report notes that the electric carmaker has turned around 27 percent of its top executives annually.
This shows that the pandemic revealed that some work customs and company policies are no longer viable, had expired long ago or had many shortcomings. Among what employees are looking for today is flexibility, mental health care and remote work.
Now read:
"10 thousand pesos in four hours"; discuss profitability of dropshipping on Amazon
Amazon restricts LGBTQ searches and products in the United Arab Emirates
Amazon employees demand time off to protest abortion ruling