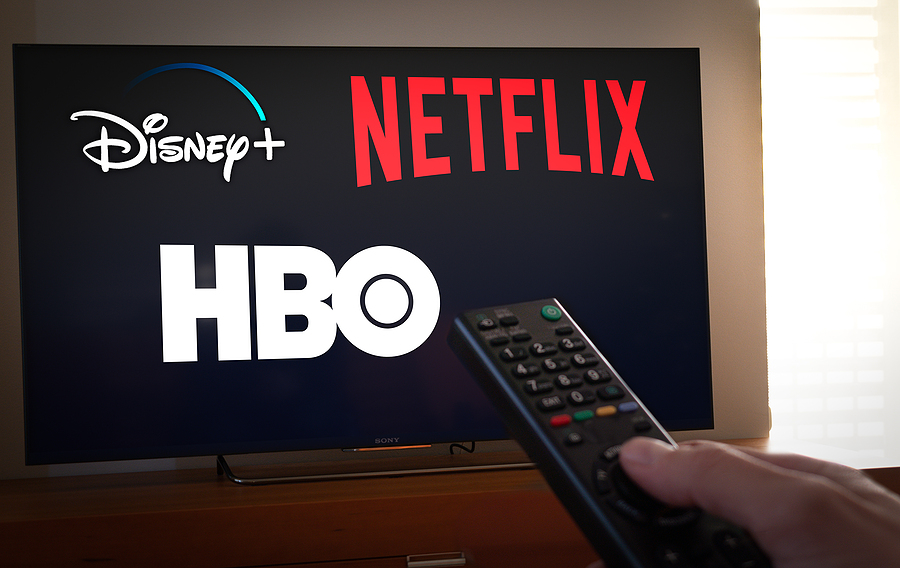 Netflix, Prime Video and HBO Max continue to lead in the streaming offer.

New study defines reveals excess content on multiple platforms.

Users cannot easily find series and movies of their interest.
It is not new that after the global confinement due to the Covid-19 health crisis, homes were filled with accesses and platforms for entertainment content, increasing the streaming service for televisions and smart cell phones; Nevertheless, oversupply has made it more difficult for users to choose.
In Latin America alone, during the most critical moment of the pandemic, more than 62 million people were subscribers to one of these services, breaking away from conventional pay television and turning the region into one of the largest consumers, since It expects that by 2026 it will reach more than 115 million subscribers, with 44 and 29 million only in Brazil and Mexico, respectively.
Users already see excessive streaming offer
Despite the fact that today's trend is to watch any series or movie via streaming and filter your tastes and cinematographic considerations through a personalized system, users of payment platforms already feel overwhelmed by all the content that exists and the competition of brands confuse your choice.
A new study carried out by the American audience measurement company, Nielsen, looks at a new potential problem for the viewer: the number of existing streaming platforms and their "exclusive" content.
According to the report State of Play, nearly half of subscribers on these platforms (46 percent) already feel overwhelmed by the growing number of services and platforms they find on the market and which make your search for a specific entertainment niche more difficult.
With data collected directly from the company's television and streaming ratings, information from the content recognition service Gracenote Nielsen and a survey of streaming users, the study reflects a broad perspective of the situation in this sector, at least in the United States, but concluding that it is a very general vision that could show a homogeneous feeling also in Latin America .
However, although the majority did highlight their annoyance in finding various streaming sites of interest, these consumers do not intend to reduce their subscription payments.
In fact, the excess supply showed a profound reality: among the available platforms, including giants like Netflix, Prime Video Y hbo maxattraction apps with less time on the market are gaining more and more strength, such as Disney+, Paramount+ either AppleTV+.
According to Nielsen, this sector is at the cusp of learning, "reaching a tipping point", with more than 817,000 streamable titles, meaning users who want specific series or movies may have a hard time finding them. This figure is not isolated, since it reflects an increase of about 171 thousand titles (26.5 percent) after the pandemic.
Now, with more content and a sustained increase in time spent streaming, the study shows that last year more than 81 percent of American households had at least one device connected to a television, compared to 72 percent in the United States. 2019.
This, compared to the most recent survey, concludes in the impulse that the need has generated around streaming, pushing consumers to new platforms and focusing on the consumer the "obligation" of internet access.
Now read:
How much does a botarga of Dr. Simi earn? This user answers it
Smart Fit deceives the user: it sends him a satisfaction survey and it was actually his veto in the chain