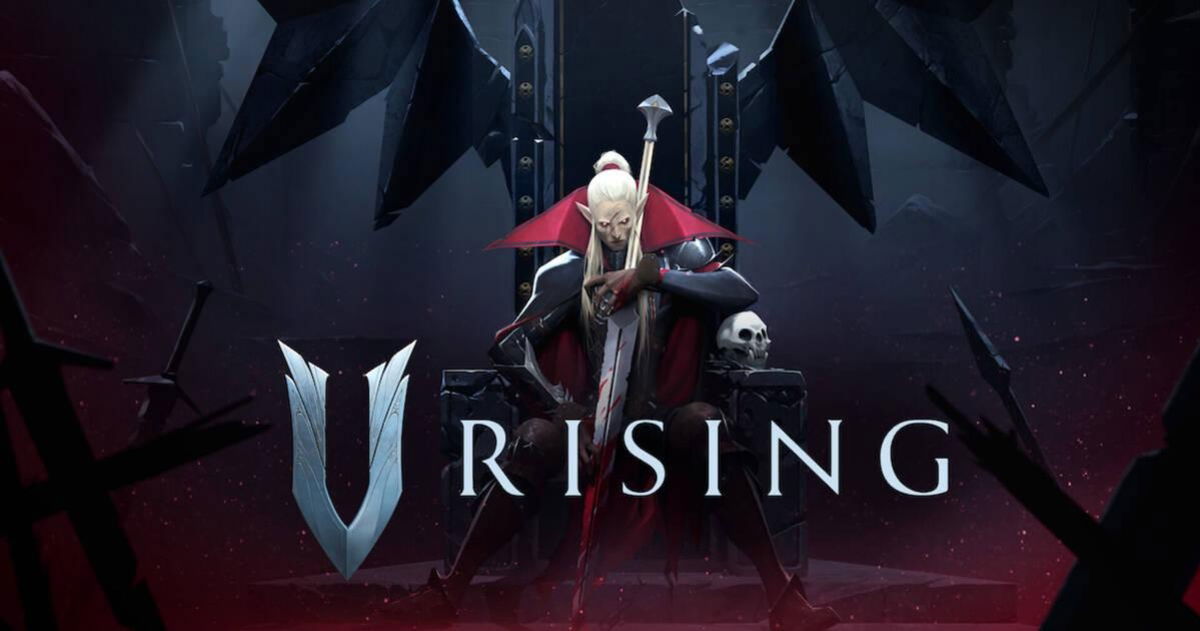 Share
V Rising guide to activate cheats and codes during the game.
The fashion game is called V Rising and in a short time has achieved a large number of players. It is a game of vampire survival where players have to find resources to build their own castle. It develops in a open world which can be explored freely in isometric view, so it is possible to fight, improve abilities and craft your own team. If you have just started, don't worry because we tell you all the cheats, commands and codes available in V Rising.
The game is available on steam for PC and to activate the cheats you have to open the command console from the menu [Opciones]. From there, check the box for [Console Enabled] in the section [General]. Return to the game and press the key [`] twice to open the console and you can write the tricks to activate them. To close the console, press the same key twice (inverted tilde). Next you have a complete list with cheats that you can use in the game, as well as its effect on the game.
All V Rising Cheats
Here you have the most popular tricks of the game, with which you can easily obtain advantages and shortcuts. Of course, in a private game you have to make sure that you are the administrator to access the cheats. If not, you will first have to enter the code admin auth to take this role which will give you the necessary permissions to apply changes.
addtime – Adds 12 hours to the server, changing the time of day and respawn timers.
Alias ​​(Alias, Command): Create aliases.
Bind (Key Combination, Command): Creates a new key binding.
Clear: delete.
ClearTempBindings: Clears temporary key bindings.
MultiCommand (Commands): Execute multiple commands, each divided by a semicolon.
ProfileInfo – Displays information about the console profile.
RemoveAlias ​​(Alias): removes the existing alias.
TempBind (Key Combination, Command)
Unbind (Key Combination): Removes the existing key combination.
adminauth – Gives a player admin powers.
admindeauth – Remove admin powers from a player.
adminonlydebugevents (Unnamed Argument): Administrators are the only ones who can control debugging events.
bancharacter (Character Name): bans a character from your server.
Banned: Shows a list of all banned players.
banuser (Steam ID): bans all characters of a Steam user.
changedurability: Change the durability of items you have equipped.
changehealthofclosesttomouse – Changes the health of the entity closest to your mouse cursor. This can be used to heal or deal damage to targets.
clanaccept: Accept the invitation to a clan.
clandecline: Declines the invitation to a clan.
claninvite (Unnamed Argument): Invite someone to your clan.
clanleave: leave a clan.
ClientBuildingDebugging (Unnamed Argument): Enables build debugging and displays an internal error if the build does not work.
Connect (address or steamid, port, password): you connect to a server.
Copy (Command): Copies the output of the subcommand.
CopyDebugDump
CopyPositionDump
CreateDebugDump
CreatePerformanceDump
DebugViewEnabled (Unnamed Argument):
depthoffield (Unnamed Argument): Enable or disable depth of field.
disconnect: you disconnect from a server.
DumpArchetypeInformation (Which, Num to print, Full info)
DumpBlobAssetMemoryInfo (Which)
DumpChunkFragmentation(Which, ExtraDebugging)
DumpComponentMemoryInfo (Which)
DumpDynamicBufferMemoryInfo (Which)
DumpEntity (World, Entity, Full Dump)
DumpEntityQueries (Which)
DumpEverything (Which)
DumpPrefabGUIDEntities (World, Component, Include Disabled, Include Prefabs)
DumpQueryArchetypes(Which, OnlyRequired, AlsoLogToConsole)
DumpSystemMemory(Which, AlsoLogToConsole)
garbageCollectArchetypes(Which)
GatherAllAllies: Teleport all allies to the place where you are pointing with the mouse cursor.
GatherAllAlliesExceptMe: Teleports all allies (except you) to the place where you are pointing with the mouse cursor.
GatherAllNonAllies: Teleports all non-allied players to where you are pointing with your mouse cursor.
GatherAllPlayers: Teleport all players to the place where you are pointing with the mouse cursor.
GatherAllPlayersExceptMe: Teleports all players (except you) to the place where you are pointing with the mouse cursor.
gcCollect
give (What, Amount) – Get any amount you want of any item in the game.
giveset (What): Get any set in the game.
hidecursor (Unnamed Argument): Hides or shows the mouse cursor.
JobThreads (Threads)
kick (Character Name): Kick a player off your server, but they can come back.
kill: kill your target.
List (Optional: Category) – Lists all console commands.
listusers (Include Disconnected): shows a list with all the users of the server.
localization (Language): set language.
logdestroyevents(Which, State)
lowqualityatmosphere (Unnamed Argument)
measureSystemPerformance (Unnamed Argument)
motionblur (Unnamed Argument): Turn motion blur on or off.
OpenCrashDumpFolder
OpenLogsFolder
performanceTestChunks (Jump Distance, Test Mode)
performchunkdefragmentation(Which)
PlayerTeleport: teleports you to the place where you are pointing with the mouse cursor.
printactivesequences
printactivesounds
printallsequences
printdestroyevents (Which)
PrintDynamicResSettings
printsunvfxstate
Reconnect: you reconnect to the server.
setadminlevel (user, level) – Changes the admin level of a user.
setmipmaplevel (Unnamed Argument, Unnamed Argument)
setresolution (Unnamed Argument, Unnamed Argument)
setsystemenabled(Which, Unnamed Argument, Enabled)
startbuildwallpaper (Unnamed Argument)
teleport (Who, Where, WorldPosX, WorldPosY): teleports a user to some coordinates.
TeleportPlayerToMe (User): Teleports a user to your current location.
TeleportPlayerToMousePosition (User): Teleports a user to the place where you are pointing with the mouse cursor.
TeleportToChunk (Unnamed Argument): Teleport to a coordinate.
TeleportToChunkWaypoint (Unnamed Argument): Teleports you to one of the portals.
TeleportToNether: Teleport you to the Nether.
TeleportToPlayer (User): Teleport you to a player.
texturestreamingabled (Unnamed Argument)
texturestreamingmaxlevelreduction (Unnamed Argument)
texturestreamingmemorybudget (Unnamed Argument)
ToggleDebugViewCategory (Unnamed Argument)
toggleobserve (Mode)
ToggleSetting (Setting Name, Optional Setting Values)
unban (User Index): unban a user.
unloadUnusedAssets
useoptimizedqueries(Which, State)
These are the most important codes that you can use in your game. While some are a direct help that affects the game, others only have to do with the interface or accessibility. The ones without a description are focused on debugging and advanced game options about their performance.
Share
Follow Alpha Beta Play and find out about all the news in video games and anime Follow us on Google News