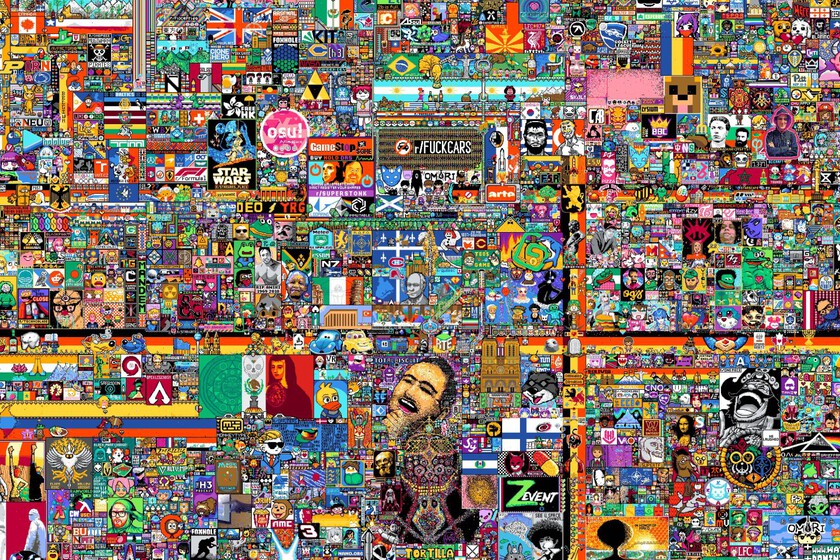 We are still in shock after what happened with RedditPlace and we are completely on the floor dying of laughter. The amount of memes, laughter and great moments that the pixelated event has given us has been enormous. As huge as the war between France and Spain.
Once the fervor has passed, it's time to look back. Beyond the revelry and general humor, the truth is that the mural created by the world community is a true work of art. There are works done pixel by pixel by users that are not negligible, with references to any culture that can come to mind.
Video games, music, movies, anime, countries, books, streamers… the list is endless and the details on Reddit Place are almost endless. Therefore, the user Roland Rytz got down to work and has created a spectacular interactive map in which we can check all references. The portal is financed by the contributions of other users and explains in a few words what each art that we find in the mural means.
On the other hand, it is really spectacular to take a look at the timelapse of how this whole event has evolved. From the beginning on April 1 during April Fool's Day until the final closing today, April 5 at dawn.
we can see clearly how terrain expansions are started that begin to be quickly conquered by all communities. In the end, it was only possible to paint with white pixels, so the artwork ended as it began: with a great void.