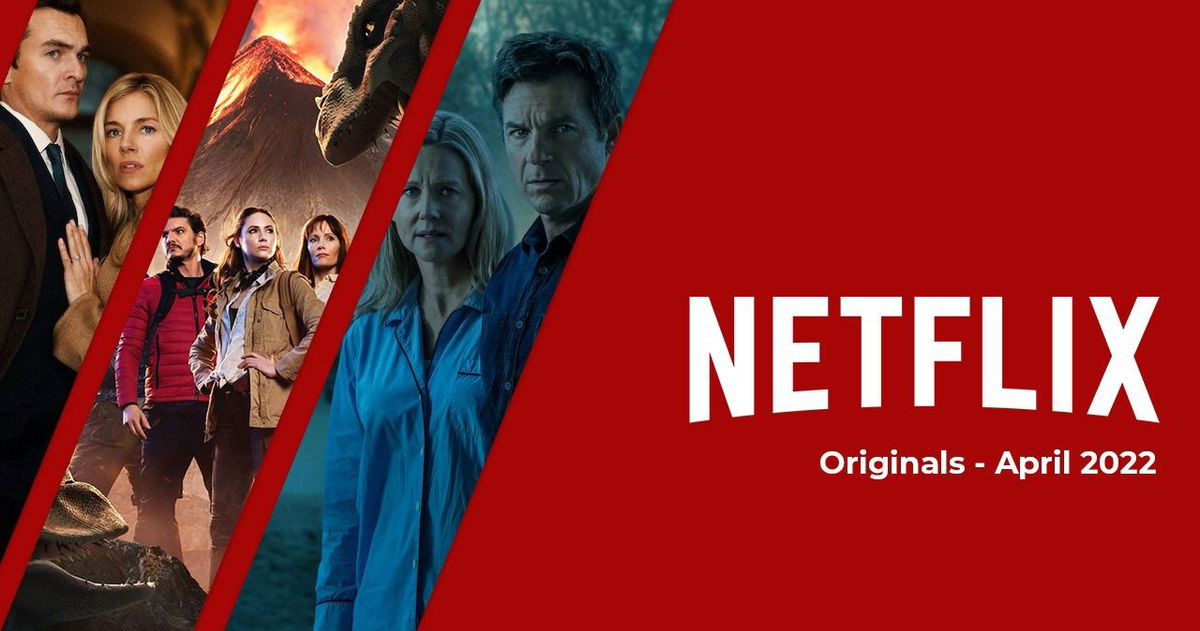 Discover all the premieres planned on Netflix for April 2022.
the streaming platform Netflix is ready to release a large number of series, movies and documentaries throughout the month of April. After the return of The Bridgertons and numerous premieres in March, this month more titles of the most interesting arrive. The return of numerous series already known as Elite, Ozark, Russian Doll, Tiger & Bunny or Ultraman stands out. As for movies, the animation Apolo 10½: A space childhood aims to be one of the surprises of the month, although there are also sagas such as Millennium or Tiger & Bunny.
New Netflix series in April 2022
Big Little Lies creator David E. Kelley teams up with Melissa James Gibson to create the anatomy of a scandal, a series that tells the story of how a scandal shakes the life of a family from the political elite of the United Kingdom. For its part, Ozark is ready to release the seven episodes of part 2 of season 4 that will put an end to the story starring Jason Bateman and Laura Linney.
Elite 5 arrives
As for Spanish productions, we have two great novelties. On the one hand, Elite receives season 5 this April 8 with many open fronts. After Phillipe's fateful New Year's party and Guzmán's escape, the secret of Armando's death could end up destroying Samuel and Ari's love story. Meanwhile, Rebeca goes through a process of self-discovery, while Omar recovers from his separation from Ander; Furthermore, the appearance of Adam Nourou as Bilal will complicate her relationship with Samuel.
Phillipe's confession of abuse, Patrick's angry outbursts, Benjamín's desire for revenge, a gift from Armando for Mencía that could destroy "los Benjamines", a pact of silence between Samuel and Rebeca that is quickly broken with the worst imaginable consequences and the arrival of new students will once again revolutionize all young people.
The heirs of the earth, new Netflix series
The heirs of the earth is the other great Spanish production that opens on April 15. Yon González, David Solans and Elena Rivera star in this drama in which the resourceful young Hugo Llor tries to make a name for himself in 14th century Barcelona without breaking the promise he made to the Estanyol family.
'Anatomy of a scandal': April 1
'Asked': April 1
'The Home Edit: Everything in its place': April 1
'The last bus': April 1
'Pedro the scaly': April 1
Beyblade Burst Surge: April 1
'Abby Hatcher', season 2: April 1
'Job proposal': April 4
'Michela Giraud: La veritá, lo giuro!: April 6
'Pálpito': April 6
'The ultimatum: Marry or leave': April 6
'Erotic lines': April 8
'Elite', season 5: April 8
'Green eggs and ham', season 2: April 8
'Tiger & Bunny', season 2: April 8
'Tomorrow': April 9
'Hard Cell': April 12
'Animal Detectives': April 12
'Almost happy', season 2: April 13
'The mother-in-law who gave birth to you': April 13
'Ultraman', season 2: April 14
'The heirs of the earth': April 15
'Russian Doll', season 2: April 20
'Kentaro is pregnant': April 21
'Heartstopper': April 22
'Komi-san can't communicate', season 2: April 27
'Ozark', season 4 part 2: April 29
New Netflix movies in April 2022
As soon as the month begins we have the premiere of Apollo 10½: A Space Childhood. Oscar nominee Richard Linklater ("Boyhood") writes and directs this space adventure inspired by his childhood. Thus, a man narrates moments of his life as a 10-year-old boy in the Houston of 1969 and intertwines nostalgic stories with the fantastic story of a trip to the Moon.
Another of the outstanding releases is Creed II: The Legend of Rockysequel starring Adonis Creed in which he is torn between personal obligations and training for his next big fight, with the challenge of his life ahead.
'Apollo 10½: A space childhood': April 1
'Battle: Freestyle': April 1
'Celeb Five: Behind the curtain': April 1
'Always at the best time': April 1
'Creed II': April 1
'Millennium: What doesn't kill you makes you stronger': April 1
'Tiger & Bunny: The Rising': April 1
'Tiger & Bunny: The Beginning': April 1
'The bubble': April 1
'Furoza': April 6
'The glass girls': April 8
'Yakasha: Ruthless Operations': April 8
'Metal Lords': April 8
'Between two worlds': April 8
'Choose or die': April 15
'Man of God': April 16
'Let yourself go': April 22
'The Siege of Silverton': April 27
'Bubble': April 28
'Mother's love': April 29
Related topics: Series
Sign up for Disney + for 8.99 euros and without permanence Subscribe to Disney+!