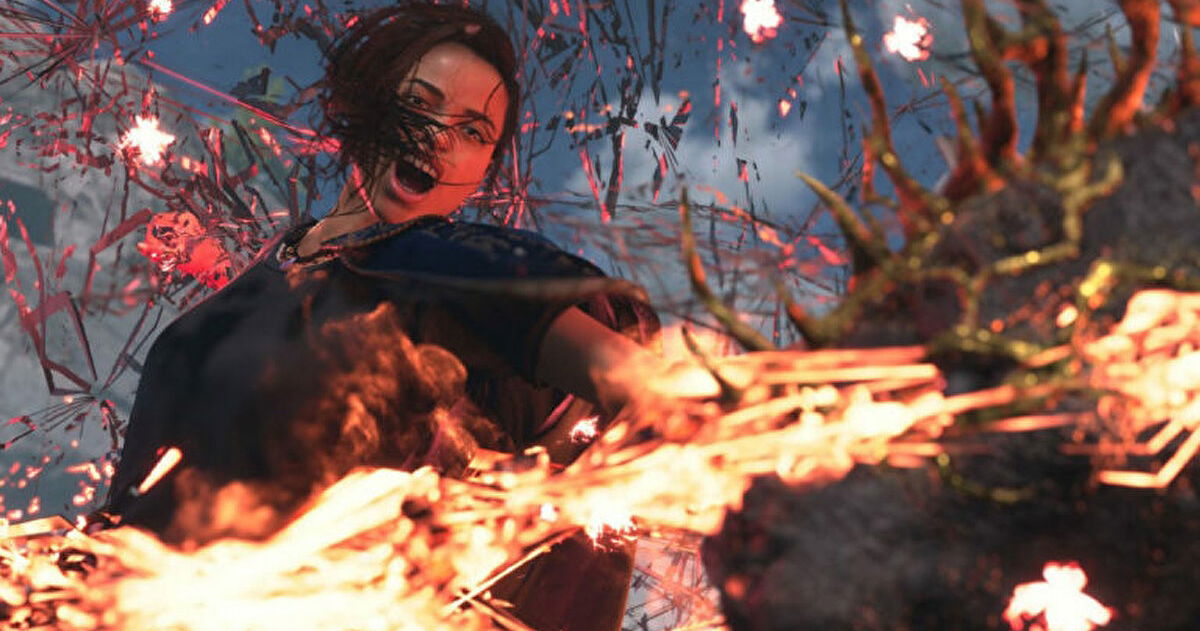 These are all the games announced in the State of Play.
The State of Play this Wednesday, March 9 has been focused on the announcement of PS4 and PS5 games by Japanese developers, although in the more than 20 minutes that Sony's live broadcast has lasted there has also been time for PlayStation Studios, which has also wanted to offer news of a familiar title. Discover this and the rest of the announcements in the following summary.
Capcom announces Exoprimal for PS4 and PS5
The first direct announcement has come from Capcom, which has presented exoprimala new cooperative IP coming to PS4 and PS5 throughout the year 2023. However, the title is set in the year 2043, when mysterious vortexes open up, releasing endless swarms of dinosaurs over the modern world. As with other games like Anthem or Destiny, in Exoprimal cooperation will be necessary to defeat a large number of dinosaurs in this new license that will also reach Xbox Series X/S, Xbox One and PC.
Ghostwire: Tokyo presents a new trailer
Bethesda has also participated in the State of Play showing a Ghostwire: Tokyo new trailer. The title, which will arrive exclusively on PS5 on March 25, stars Akito, one of the survivors of the disappearance of humanity. Players will join forces with a spectral detective named KK to get to the bottom of the paranormal phenomenon that has been shown in this new video loaded with gameplay material to show the gameplay of his proposal.
Stranger of Paradise: Final Fantasy Origin debuts demo on PS4 and PS5
Stranger of Paradise: Final Fantasy Origin, which today revealed its requirements on PC, has announced that it will debut a demo on PlayStation Store in a few hours after briefly showing itself live with new images. At the moment more details of said free trial are unknown beyond that it will occupy 37 GB.
Forspoken presents a new gameplay
Despite delaying its release a few days ago, forspoken did not want to miss the State of Play to show a new gameplay in which the graphic improvement of the game and the variety of spells that the protagonist can perform by raining down projectiles or creating spheres of water or fire, for example, have been showcased. Unfortunately, the title will not be released until October 11, 2022.
Gundam Evolution announced for PS4 and PS5
Bandai Namco has announced Gundam Evolution, a free-to-play first-person shooter coming to PS5 and PS4 in 2022. Players must conquer the battlefield in this free-to-play first-person shooter where they must fight in teams of six and meet targets aboard Mobile Suits. In the new generation of PlayStation the game will sport 4K graphics with performance at 60 fps.
Teenage Mutant Ninja Turtles: The Cowabunga Collection Launches This Year
Konami has announced that Teenage Mutant Ninja Turtles: The Cowabunga Collection will be released this year. This is the complete Western edition of the 8 and 16 bit games in the series along with their Japanese versions and the TMNT arcade games. In total, the collection unites 13 console and arcade games and their regional versions for PS4 and PS5 up to 30 years after the first works were released.
Gigabash Announced, Four Player Arena Fighting Game
Passion Republic Games has announced gigabash, a four-player arena fighting game featuring kaiju and tokusatsu-inspired heroes. Its protagonists are based on classic tokusatsu characters like Godzilla, Megazord, and Ultraman, as well as games like War of the Monsters and Power Stone. There will be 10 unique Titans in total, each tailored to a certain kaiju or hero type and with their own playstyle, skill set, and combos to master.
JoJo's Bizarre Adventure: All Star Battle R Coming This Year
Bandai Namco has announced the release of JoJo's Bizarre Adventure: All Star Battle R for PS5, Xbox Series, PS4, Xbox One, Nintendo Switch and PC for this fall. The title, which will feature 50 playable characters that feature the dramatic expressions that characterize classic JoJo characters. Likewise, to satisfy the largest number of players, there will be various game modes such as All Star Battle, Arcade, Online, Versus, Practice and Gallery.
Trek to Yomi, a cinematic experience for PS4 and PS5
Flying Wild Hog has submitted Trek to Yomia cinematic experience for PS4 and PS5 that will arrive in spring 2022. The protagonist of it is the young swordsman Hiroki, who swears to his master on his deathbed that he will protect his town and the people he loves from any threat. Haunted by tragedy and destined to fulfill his duty, the lone samurai must travel beyond life and death to face himself and decide which path he must take.
Returnal presents its cooperative mode
On the part of PlayStation Studios we have had the announcement of Returnal: Ascensionthe 3.0 update of the game that will add a cooperative mode which allows you to share Selene's entire journey through the shifting labyrinth of Atropos with another player. The title will also add the Tower of Sisyphus, a series of stages of increasing difficulty, each consisting of 20 floors.
Square Enix presents two new games
To end the State of Play, Square Enix has made two announcements. Firstly, it has been presented The DioFeld Chronicle, a new IP belonging to the tactical RPG genre that features a new story focused on the conflict of three nations. On the other hand, it has been presented Valkyrie ElysiumAction RPG that has been announced for PS5 and PS4 with a strong component in the story and with spectacular settings and new combats that will be much more frenetic.
Related topics: PlayStation
Sign up for Disney + for 8.99 euros and without permanence Subscribe to Disney+!