When you start playing GTA Online you may wonder what you can do in Los Santos during these days, but the best thing is that we bring you the answer, because in the following guide we are going to tell you all the bonuses, discounts and much more that will be available Until the 4th of may.
All bonuses and discounts until May 4, 2022
Podium Vehicle
For example, at The Diamond Casino & Resort you can play the Wheel of Fortune to win prizes as succulent as dollars, clothes, accessories or even the podium vehicle: the Annis Euros.
Items to get for free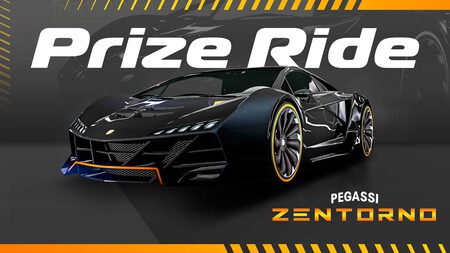 This time you can only get a car for freeas is the case with the Pegassi Zentorno, which is not bad either, because it is always good to further expand the collection of vehicles, especially if you do not have to pay anything in return for it.
Exclusive PS5 and Xbox Series Bonuses
Players who own the PS5 and Xbox Series X/S versions will have access to the following benefits at Hao's Special Works:
time trial: In this new race you can put the pedal to the metal between Pacific Bluffs and Monte Gordo with some improved vehicles.
test vehicle: when you go through this place you can drive the Pegassi Ignus car as much as you want, armed with all the improvements it has.
Additional rewards and bonuses
There are certain game modes that you better not overlook, because they have special bonuses with which you will get more money and reputation points than usual:
game on the asphalt: Two teams try to seize a cache of contraband located on the Great Ocean Highway. It doesn't matter if you win or lose, because either way you'll get triple the rewards.
Special merchandise sales and arms trafficking missions: Executives and arms dealers who have surplus merchandise can carry out these missions to earn an additional 50% in dollars and reputation points if the deliveries are successful.
Sumo (remix): Players will face each other in a frantic battle in which they must do everything possible to knock their rivals off a platform that is slowly shrinking. No matter what happens, everyone will receive triple dollars and reputation points.
client work: These types of tasks will be very important these days because they will deliver double dollars and reputation points.
discounts
Executive Offices, Bunkers, Nightclubs, and Biker Clubs are on sale this week, so take the opportunity to start your own business, because they will be 30% cheaper. As if that wasn't enough, there's many other vehicles whose price has been temporarily reduced.
| Vehicle | Discount | Original price | discount price |
| --- | --- | --- | --- |
| Benefactor Terrorbyte | 30% | $1,375,000 | $962,500 |
| Dewbauchee Seven-70 | 40% | $695,000 | $417,000 |
| Invetero Coquette BlackFin | fifty% | $695,000 | $347,500 |
| Obey Omnis | 40% | $701,000 | $420,600 |
| Överflöd Entity XXR | 30% | $2,305,000 | $1,613,500 |
| Ocelot Ardent | 40% | $1,150,000 | $690,000 |
| Truffade Adder | 40% | $1,000,000 | $600,000 |

Bonuses with Prime Gaming
Finally, all those who are subscribed to Prime Gaming They'll need to link their account to the Rockstar Games Social Club and log in to the game at any time of the week, because that will get them $100,000 for free.
More GTA Online guides