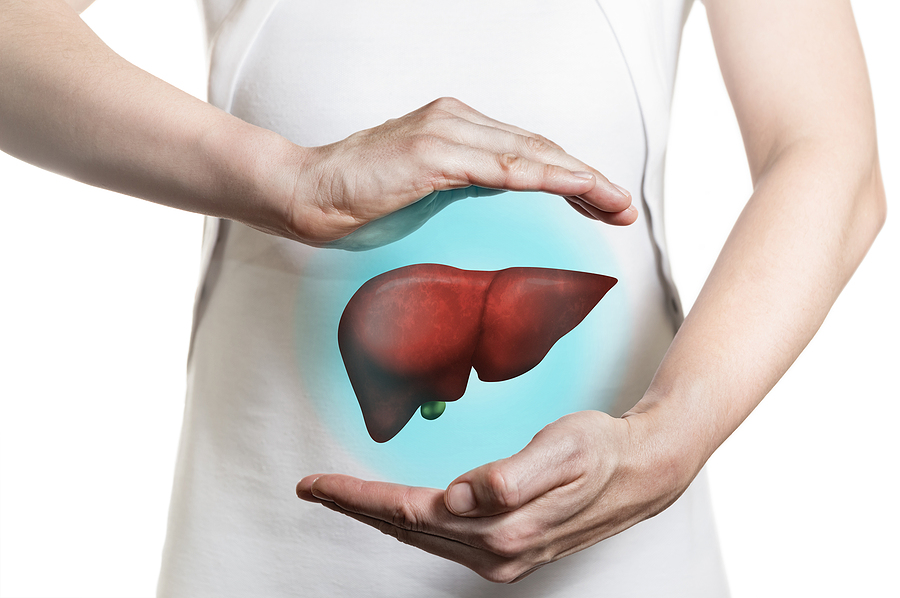 There are innumerable health problems that exist, although there is one very dangerous one that is given little attention. It is liver cancer and based on the World Health Organization (WHO) it is already one of the most common globally. Therefore, it is necessary to increase preventive campaigns to raise awareness among the population, but it is also necessary to support those who have already developed this tumor.
With the above in mind, various specialists, health professionals, academics and civil society organizations in our country created the Alliance for People with Liver Cancer (AFAPECH). Its members will contribute their knowledge and professional experience to publicize recommendations, prevention actions, diagnosis and access to treatment to ensure the well-being of patients.
Liver cancer is eighth most common malignant tumor in adults and the third cause of mortality due to tumors in Mexico. One of the drawbacks is that most patients come to the doctor late in the disease, when treatment options are limited.
Main risk factors
For its part, the most important risk factors for developing liver cancer are associated with liver cirrhosis and are: chronic hepatitis B and C, autoimmune liver diseases and fatty liver. More than 50% of the population in Mexico suffers from non-alcoholic fatty liver disease (NAFLD) and is at risk of developing hepatocellular carcinoma (HCC), the most common type of liver cancer in adults.
"Because the majority of people with liver cancer arrive at an advanced stage of the disease with a specialist doctor. It is a situation that has increased during this Covid-19 pandemic. Therefore, this alliance will seek to reduce that time by promoting information campaigns on prevention, risk factors, and assistance to the doctor in case of any suspicion, so that patients have the alternative of receiving timely treatment and achieving a better life expectancy." , pointed out Dr. Concepción Gutiérrez, President of the Scientific Committee of FundHepa.
In this regard, Mayra Galindo, Director General of the Mexican Association for the Fight Against Cancer (AMLCC), commented that this alliance strengthens the fight that we have carried out for several years to respond to the needs of patients and offer them a better quality of life. We will contribute to their well-being in four strategic ways: Education, Prevention and Early Detection; Support for patients and Incidence in Public Policies".
Like many cancers, hepatocellular carcinoma is detected mostly in advanced stages, which limits timely treatment and the prognosis of life for patients, "so we will seek to cover the 10 types of cancer with the highest incidence, among which liver cancer is found," said Galindo.
Who integrates the AFAPECH?
"For the Mexican Foundation for Liver Health (FundHepa), the creation of this alliance reinforces the promotion of liver health in the country, an activity to which we as a foundation have dedicated ourselves since 1998, through education, research and impact on public policies. We are concerned about the increase in the incidence of liver cancer, in 2020 malignant liver tumors were the third leading cause of death among all types of cancer, according to data from the Global Cancer Observatory", pointed out Lucia Brown, Director of FundHepa programs.
Among the members of the Alliance for People with Liver Cancer (AFAPECH), are:
• Mexican Association of Hepatology.
• Mexican Association for the Fight Against Cancer AC (AMLCC).
• Mexican Hepatopancreatobiliary Association.
• Pro Oncology and Quality of Life (ProONCAVI).
• Teresa de Jesús IAP Development Promotion Foundation (FUTEJE).
• Mexican Foundation for Liver Health (FundHepa).
In addition there are also doctors from:
National Institute of Medical Sciences and Nutrition "Salvador Zubirán", Mexican Institute of Social Security, General Hospital of Mexico "Eduardo Liceaga", Dr. José E. González University Hospital. Faculty of Medicine Autonomous University of Nuevo León, ISSEMYM, August Pi i Sunyer Biomedical Research Institute (IDIBAPS), in Catalonia, Spain, Virgen del Rocío University Hospital, in Seville, Spain and Weizmann Institute of Science, in Israel.
To conclude, Dr. Gutiérrez invited all health professionals, civil society organizations and authorities, both from the Ministry of Health and from INSABI and legislators, to join this alliance to work together to find the best options to prevent and treat this condition, and that this is reflected in a better quality of life for patients with liver cancer.