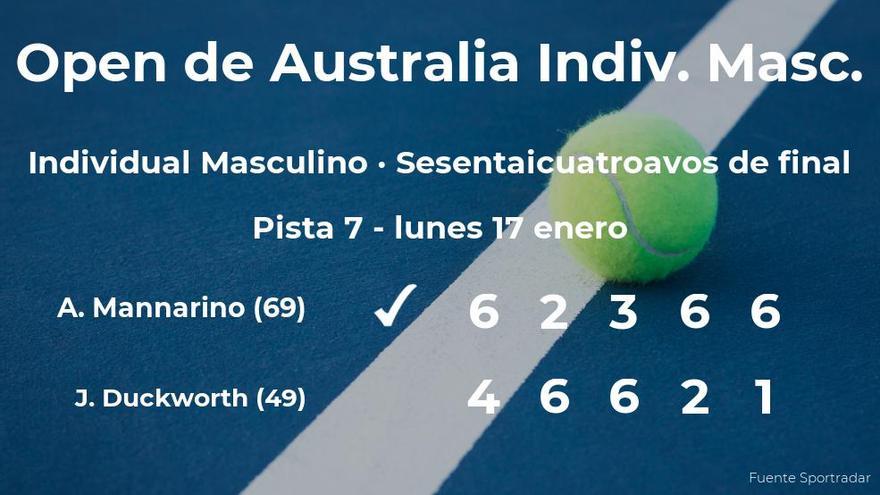 Adrian Mannarino, French, number 69 in the ATP, won in the sixty-fourth final of the Australian Open by 6-4, 2-6, 3-6, 6-2 and 6-1 in three hours and thirteen minutes to Australian James Duckworth, number 49 of the ATP. With this result, we will closely follow the player's trajectory in the tournament's 32nd finals.
Duckworth managed to break his opponent's serve 6 times, while Mannarino managed it 8 times. Likewise, the French tennis player had 65% effectiveness in the first service, committed 3 double faults and managed to win 61% of the points on serve, while his opponent achieved 62% effectiveness, made 7 double faults and won the 55% of the points on serve.
The championship will continue with the confrontation between Mannarino and the winner of the match between the Polish Hubert Hurkacz and the Belarusian tennis player Egor Gerasimov.
in the tournament of melbourne (Australian Open Individual Masc.) involved a total of 236 players. Of all the applicants, a total of 128 reach the final phase between those who qualify directly, those who have managed to win in the previous rounds of the tournament and the invited players. In addition, it is held between January 9 and 30 on an outdoor hard court.