"Al Rihla" is the name that Adidas and FIFA have chosen for the official ball of the Qatar 2022 World Cup.
It will be put at sale the next April 13 worldwide.
The official presentation will be made earlier, this Friday, April 1, when the groups for the first phase of the World Cup final are drawn.
Adidas designed a presentation plan that includes a tour of the "Al Rihla" ball through 10 cities around the world, including Mexico City.
There is no confirmation of dates, but before arriving in Qatar, Al Rihla will arrive in CDMX to be admired by soccer fans.
It will also travel to Dubai, Tokyo, Rio de Janeiro and New York, among other cities.
In parallel, Adidas will carry out a set of initiatives with the idea of ​​improving access and equality in sport among the local community in each country, according to the German brand.
Qatar 2022 ball marketing
The ball already has a production of photographs made with Lionel Messi, an Adidas player who will be present in Qatar with the Argentine National Team.
Argentina qualified for South America together with Brazil, Uruguay and Ecuador.
Peru is in playoff. Colombia and Chile were left out.
In Arabic, "Al Rihla" means "The Journey" and the design is inspired by Qatari culture. In the architecture of its cities and in the iconic boats of the region. As well as on the Qatari flag.
According to FIFA, the shape of the panels is based on the dhow (some Arab sailing boats). In particular, in the triangular characteristic of the candles.
In total, the ball has 20 panels.
Qatar ball design
In particular, the color scheme is based on the Doha city skyline at night.
It is a combination of the color palette of the Qatari flag and traditionally white Arab clothing, says Adidas.
The ball was designed in the brand's laboratory in Germany, after a long research process in a wind tunnel and on playing fields.
As part of the marketing strategy for the presentation of the ball, "Al Rihla" will pose with former World Cup players such as Iker Casillas, Kaká, Farah Jefry and Nouf Al Anzi.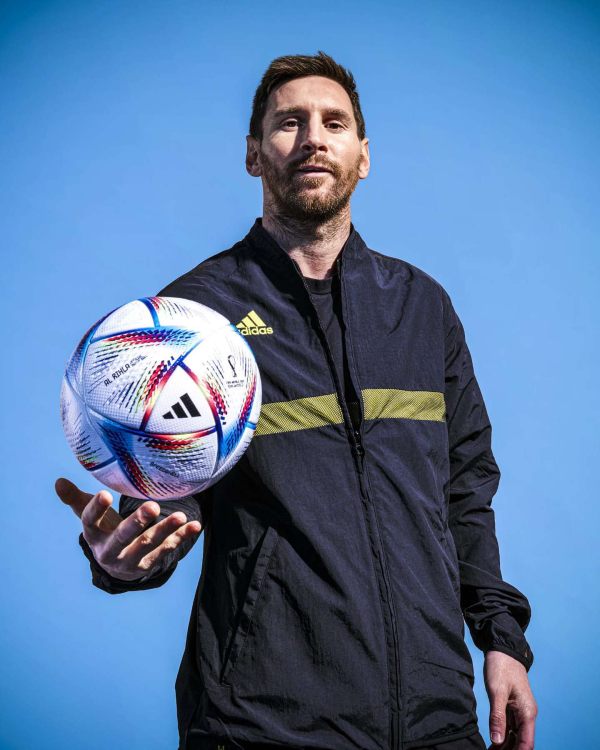 Read more:
Italy out of the Qatar World Cup: Puma cries and Adidas celebrates
Qatar World Cup 2022: restrictions on alcohol and "demonstrations of affection" in public
According to The Simpsons, this will be the final of the 2022 Qatar World Cup