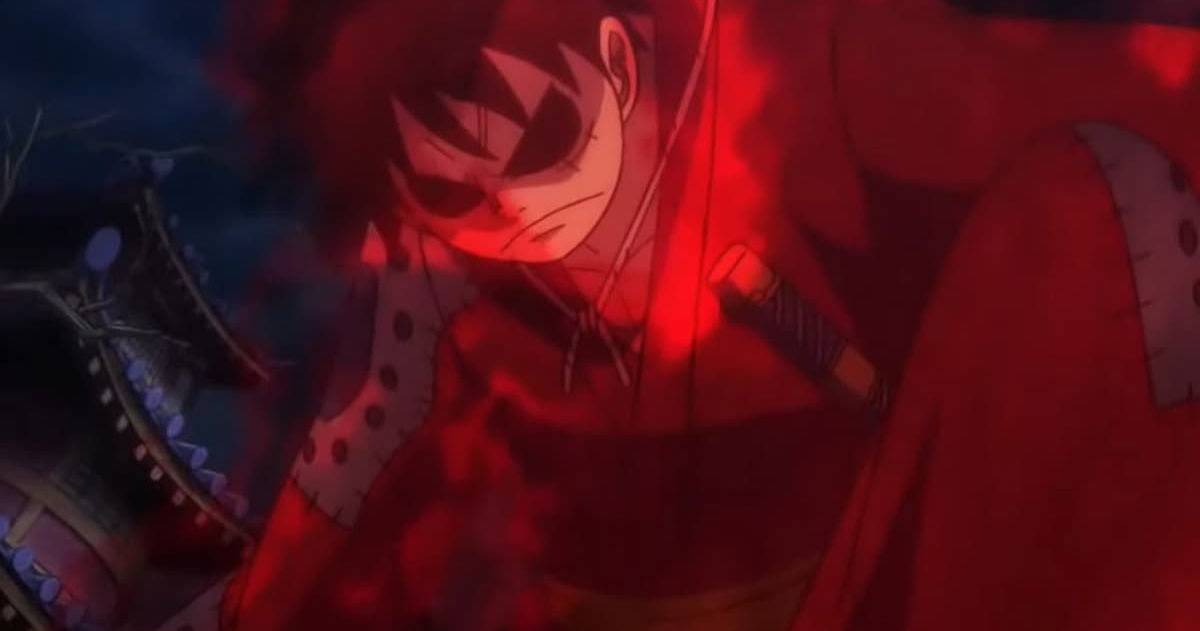 Share
This One Piece artist has responded on Twitter to the amount of criticism that chapter 1018 of the anime has received.
The anime animation standards has changed in recent years and, therefore, the acceptance of the community before these works, has also done so. Currently, anime fans already they are not satisfied with animation work that is not very fluidso they don't hesitate to complain and let you know.
Among the anime that have shown the best animation in these years, and that served to standardize a better quality of this work, has been demon slayerfollowed by other works such as jujutsu kaisen and more. But as a result of this, fans expect all anime episodes to be of a similar standard and the industry doesn't accept it. An example of this is the recent reviews for animation of the most recent episodes of One Piece, an anime that surpassed the 1000 chapters, in which an animated decided to express his thoughts about it on Twitter.
Controversy over the animation quality of the latest episodes of One Piece
This controversy began after the issuance of the One Piece anime chapter 1018in which the fans consider that the animation has been weak and disappointingcompared to the previous episodes, in 1016 and 1017. In fact, some claim that the animations made by the fans have been better, like this one of the battle between Luffy and Kaido.
According to the fans, these two episodes were true gems of animation and a show to enjoy over and over again. However, with the issuance of episode 1018everything changed and the dissatisfied community decided be felt on Twitter through criticism. Such was the impact of this that the animator Henry Thurlow had to appear to express his opinion on it.
Among the criticisms leveled at the One Piece chapter 1018they were those related to the "aura" of the characters, and this was confusing for the animator, as it seems to be an element that fans do not like in the work. Faced with this type, and others, of messages, Henry Thurlow, professional animator, shared some messages with the community.
What One Piece Animator Henry Thurlow Said About Criticism Of Chapter 1018
Henry Thurlow He is currently part of the animation team of one piece in TOEI ANIMATIONhence he is an expert on the subjectwho, tired of these criticisms, shared a series of Tweets giving his point of view on this situation.
Without a doubt the funniest part of this whole thing is that actually, I'm kind of a "less aura's the better" sorta guy.
LOL. Of course I'll add them when directed to do so & I don't hate them, but if you notice, the scenes I have significant control over never really have them.

— Henry Thurlow (@henry_thurlow) May 23, 2022
As can be seen in the Twitter thread, Henry questions what people think who, week after week, complain about the current animation works on the old series, those that he himself grew up loving, such as Yuyu Hakusho, Berserk, Dragon Ball Z, Hokuto no Ken, Kenshinamong many more.
Furthermore, Henry adds that all these works that, nowadays they are anime classics, seldom did they feature the smooth, wacky animation that fans of today's work expect. Generally, these works were defined by memorable characters and an amazing story.
Henry points out that the concept of "quality" that handle the fans in their current standardsconfuses him and gives as an example the old series, which had better art, but not as good animation.
And regarding the One Piece episode 1018 and the controversy with the energy auras, Henry confirms that it was his work and will do it over and over again from now on. In fact, next time the aura of energy will be much bigger and all because the fans just don't like it.
Leaving aside these types of messages, thurlow He confirms that he is not a fan of energy auras, but he does not hate them either, and if he must use them at work, he will do so without any problem. These messages from the animator of one piece are a call for awareness of these criticisms that are made to the industry today, when in the past it was not a problem.
Related topics: one piece
Share
Sign up for Disney + for 8.99 euros and without permanence Subscribe to Disney+!