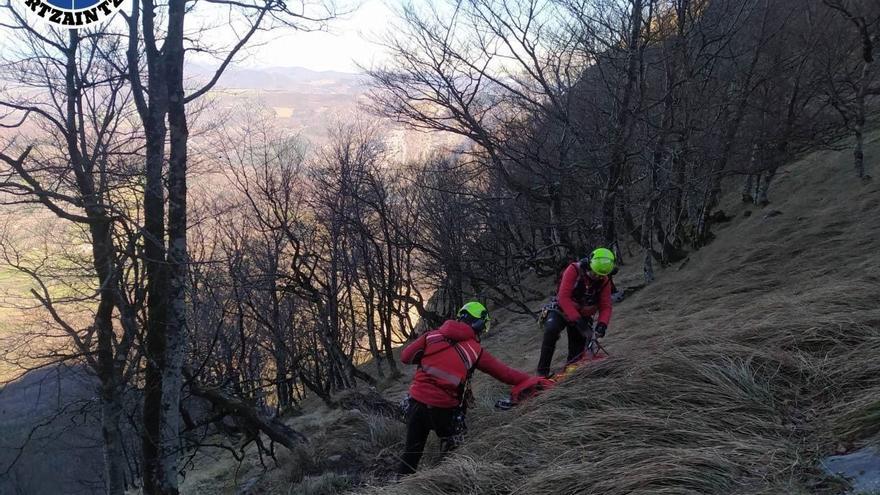 Euskadi emergency troops have rescued the corpse of a mountaineer, 39 years old, that had fallen into the void from a height of about 50 meters in the area of ​​the mount Balerdi, in the Aralar mountain range.
As reported by the Basque Department of Security, the SOS DEIAK 112 Emergency Service has received a call from a mountaineer who has reported the presence of a person who would have fallen in the Gipuzkoa area of ​​Mount Balerdi.
A health team, firefighters and mountain rescue resources from the Ertzaintza have traveled to the place with a helicopter. The agents of the Ertzaintza rescue group have located the victim in an area of ​​rocks and have verified that he had injuries incompatible with life.
After recovering the body, they have transferred it to the place where the doctors who have confirmed his death were. The dead mountaineer was a resident of the Gipuzkoan municipality of Berrobi.