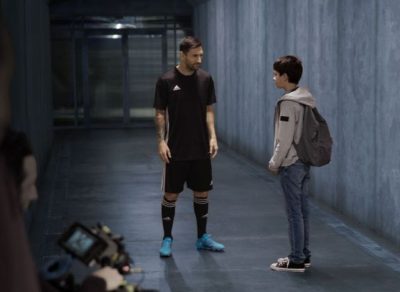 The work of the publicist today is dynamic, as it is absorbed by both entrepreneurs and creatives dedicated 100 percent to this matter.

With books, it is possible to maintain a significant rate of updating in the midst of the market that currently operates.

The important thing about these works is that no matter when you require them, their knowledge is key in your work as a publicist, regardless of the level at which you perform this work.
–
The Power of the Public Image is an interesting work by Víctor Gordoa, where one of the highest authorities on the subject in Mexico explains how credibility is achieved, extends recommendations on how to integrate the different images that make a personal brand a a successful image and the simplest strategies to achieve it.
This angle on the image that personal brands must have gives advertisers a unique angle of study and the ability to understand what is right for the consumer and what capabilities allow creativity to land better in the management of ideas that are made about it.
–
In The Campaign Route: Strategic Advertising for the Inexperienced, Julian Neumann proposes a guide for both experienced levels and for those who come to marketing for the first time, they can know how to create an advertising campaign from start to finish, with professional quality and focused on help readers of this work to promote products, services and various tasks in a structured, effective and persuasive way.
Within the work, questions of the type are answered: How to establish a context through market research? How to identify the target audience (target)? How to define campaign objectives? How to develop a creative and consistent advertising message with the brand identity? How to develop a media plan? How to organize the production of advertisements? And what aspects to consider before, during and after the launch of the campaign?
Ed Catmull does the best exercise on how to understand creativity and what he says are the formulas for creating creative environments. The genius of the work is that he teaches how to manage ideas in teams and at an organizational level.
BIBIANA BALLBÈ exposes that creativity allows us to be more productive and efficient, questioning what is creativity? Where are you from? How is it powered? Where does it take us? What is its economic and social impact? ¿Why is it so important? Ready to unleash your creativity?
Daniel Goleman invites us, with the collaboration of Paul Kaufman and Michael Ray, to understand the creative process, get rid of the thoughts that block us and unleash our imagination. The creative spirit contains a fundamental message: we can all be creative. This applies to children, adults, businesses and communities. How can we free our creative spirit and use it to improve our quality of life?