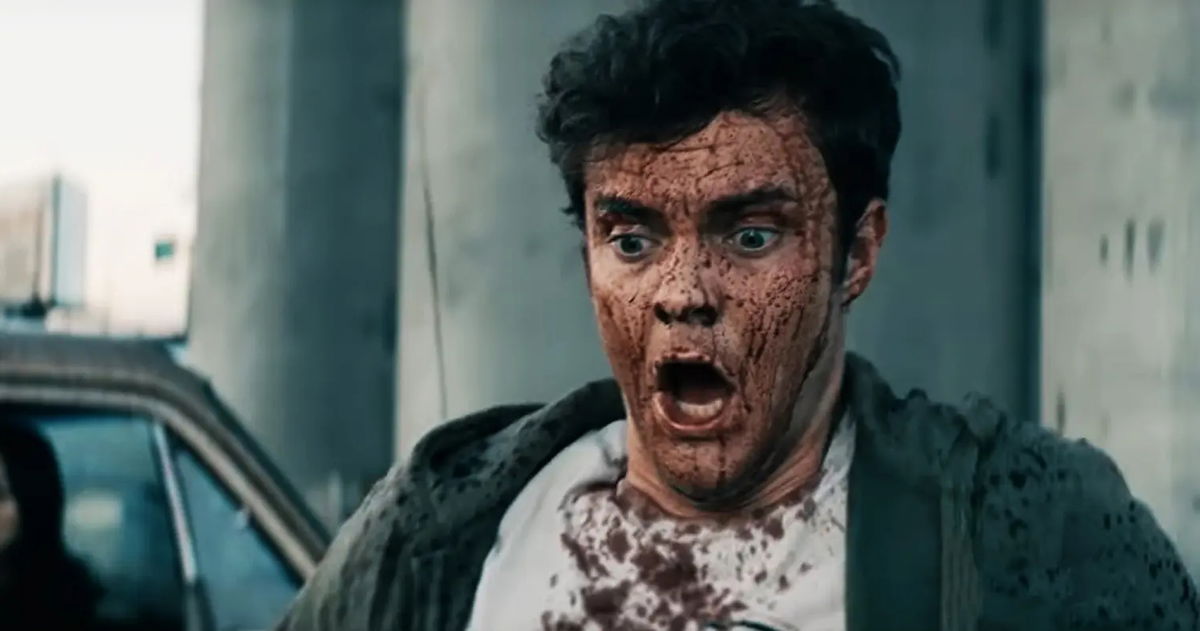 Share
If you liked The Boys, here are 5 similar recommendations that you can watch without leaving Amazon Prime Video.
The third season of The Boys is making people talk. The new episodes of this Amazon-exclusive bombshell house even more beastly surprises than the views in its first two seasons. And is that The Boys is one of those series that leave no one indifferent. Now, what not many people know is that the Prime Video catalog hides some cutting edge gems. very similar to The Boys that you should not miss for anything in the world if you have a subscription to the Amazon service.
For this reason we offer you 5 proposals similar to The Boys that you can also find on Amazon Prime Video, so that you can continue with the dynamics of the wonderful production and discovering new jewels in the catalog that you may not know about and that can become your new favorite series. Obviously, they will not be identical to what the aforementioned product offers, but they do have common factors that will be most attractive to you. These are the five series similar to The Boys that you should not miss.
american gods
american gods It was one of the first big hits on Amazon Prime Video and contains a formula as light-hearted, brutal and powerful as that of The Boys. In fact, the series is based on the representation in the real world of a multitude of gods from different mythologies who hide in human bodies and who have to face the explosion of new references in the world, called the new gods, presenting a epic battle and very interesting between the old and the new references.
Without a doubt, it is one of the Amazon Prime Video series that is closest to The Boys, although it has its own peculiarities to develop its plot. In addition, it also has 3 seasons so far with a total of 26 episodes and with a duration of between 50 and 60 minutes for each of them, so you will have entertainment for a while.
invincible
If you like superheroes, you can't miss it invincibleone of the most outstanding series on Amazon Prime Video since its premiere in 2021. In fact, it is the new production by Robert Kirkman, the creator of The Walking Dead, with what already attracted interest from its first bars. The result is an animated series that portrays the life of a father and a son with superpowersexploring the acceptance of the young man before the emergence of these powers and the work with his father, leaving memorable moments.
You should know that it is a series with some sensitive content and a high sense of humor, so you will find certain similarities with The Boys in that sense. The acceptance of the first season of Invincible has been brutal, so it will surely get you hooked on its 8 episodes with a duration of between 40 and 50 minutes that will leave you wanting more.
Misfits
We are now going to a less current series, with one of the most successful cult works in terms of series for those who like superheroes. Misfits It may be one of the most similar productions to The Boys, since its five protagonists are convicted of different crimes and, while performing social services, they receive superpowers after a huge storm. However, far from becoming superheroes dedicated to good and safety, the acquisition of these powers becomes a nightmare that expose your secrets and insecurities.
The good thing about Misfits is that it is a series that you can watch in full right now on Amazon Prime Video, with 5 seasons and 38 episodes In total, they will provide you with hours and hours of fun with one of the most original productions of the subscription service and that has an elaborate plot and surprises that will invite you to watch it from start to finish.
good omens
We return to the current series and this time with a small change of third in the dynamic, since we are not talking about superheroes, but about something more similar to American Gods. However, the character development, their carefree style and the humor and brutality of their acts will perfectly remind you of The Boys. We talk about good omenswhich accompanies an angel and a devil joining forces to end the apocalypse and all the chaos it causes in the world. The key will be to find the Antichrist, an 11-year-old boy who does not know what his destiny is.
The bad news with Good Omens is that it is a short series, since it only has 1 season and 6 episodes in total each lasting about 55 minutes, so it will probably only last you an afternoon if it gets you hooked enough. However, you will find a fun production that will give you great moments.
preacher
We end this list of recommendations with a series of different cuts in its proposal, but which will surely catch you if you have hooked on The Boys: preacher. On this occasion you will be able to witness a very original story in which God leaves heaven and no longer protects the inhabitants of Earthwith which Jesse Custer, a tough reverend from Texas, is possessed by a heavenly entity that tells him the truth and makes him lose the faith he has always preached.
Preacher is a series that has 4 seasons and a total of 43 episodes, so this time you will have enough content for a good time if you get caught by his proposal. The duration of each episode is 40 minutes.
Related topics: Series
Share
Follow Alpha Beta Play and find out about all the news in video games and anime Follow us on Google News