Shopify is one of the leading brands in the e-commerce market and a benchmark for how important e-commerce entrepreneurship becomes.

Through a series of questions, we inquired with four Shopify entrepreneurs about what to do to get your business right.
You need to give a change to your management strategy, if you don't have one, you will get an idea of ​​what you need in it and more importantly, what to do with your first online sale. All this is solved by four entrepreneurs from Shopifyin this documentation exercise of Merca2.0which for the first time brings together the testimony of people who have managed to stand out with their brands in the competitive digital market.
Interview with Juan Sotres / Partner and Founder of TRICICLO.
Juan Sotres – The planning it is one of the most important administrative activities to get results with an online store. It is key to be clear about the different activities that involve selling online and the resources that you have to allocate to each of them.
Among the main activities to be planned, the following must be defined:
Products: What are you going to sell? What are your costs? What is your margin? Poor planning in this area can determine failure.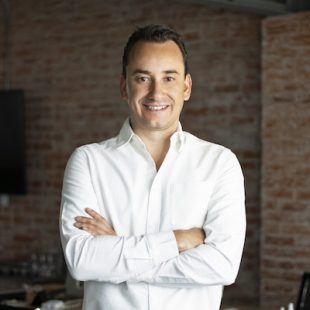 E-commerce site: Select the platform you are going to use, Shopify is a great option, how your store will be organized and what the navigation map will be.
Marketing: A store without traffic will not generate sales. How are you going to drive traffic to your online store and what channels are you going to use? Define if your audience is on Facebook, instagram, google, tiktok or another. And most importantly, how much are you going to invest? to calculate you have to establish your acquisition cost and the expected return on investment.
Logistics: How are you going to make your shipments? Set the shipping costs to each region and select the ideal packaging.
Customer service: Your page will receive questions from customers and follow up on their orders. Who is going to serve customers and what are the service channels? The most popular are mail, whatsapp and social networks. It is important to write your terms and conditions and return policies that you will use for your online store.
Merca2.0 – What to do and what not to do when you have the first sale in your online store?
JS – One of the most exciting times for any entrepreneur is receiving their first online sale. It is time to celebrate and get down to work, but several points must be taken into account:
What to do:
Check the client's information, that all their data is correct and there is no missing information.
Contact the customer to confirm their order and communicate their estimated delivery date. It can be automated by mail, message or more personal by phone.
Make sure to send the order on time and within the established deadlines.
Add a personal touch, it can be a handwritten thank you note or a little extra detail to your order.
Investigate in your statistics, how the purchase came, you want to repeat it.
Ask for feedback. A review from a happy customer can be very valuable to your online store.
What not to do:
Not having communication with your client.
Send the order without verifying its authenticity, we want to avoid fraud.
Send out of time.
Not following up on order delivery confirmation.
Take for granted that the sales will continue to come by themselves.
---
Claudia Magdaleno / Founder of CHERRY PINK.
Claudia Magdaleno – The advice I would give to an entrepreneur who is just starting out is to never mix their personal finances with those of their business. Business money is never petty cash for an entrepreneur. A brand that is just starting out needs money to reinvest and improve its presentation, processes, etc. A very common mistake is to leave the company without enough funds to grow. The best will come later and being organized with business finances will pay off, I assure you!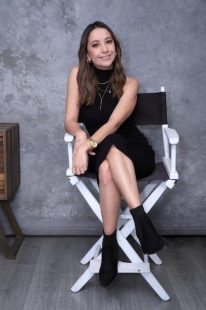 Merca2.0 – What to do and what not to do when you have the first sale in your online store?
Yes: send it as soon as possible, have a super unboxing experience and have post-sale follow-up processes to locate points of opportunity in the business. Bad reviews and criticism are always an opportunity for improvement.
Not: not having a defined process of the time in which the package must be sent at the most, in which the client must receive your guide and not write down in general, the step by step that is needed to process orders. When we start a brand, we are the ones who do everything, but eventually, we must delegate and the best thing is to have all the processes documented.
Mariana Ballesteros / Founder of KILO DE FLOR
Mariana Ballesteros – The first administrative advice would be to understand very well all the expenses in small commissions that we often take for granted, but in reality you always have to understand them well, because they are small expenses that can impact your numbers.
Merca2.0 – What to do and what not to do when you have the first sale in your online store?
MB – With the first online sale, it should be analyzed very well because half of it arrived and it can be the one that guides you for the following ones 🙂 and it should be celebrated.
You should not believe and take for granted that you already have a new client since the digital world is very competitive and you should not lower your guard and always be in constant change.
I would change the constant change to always be in line with technological changes.
---
As you might expect from these exercises, it's important to consider what's worth it to your business and what it's wise to discard.
---
Mauricio Ochoa / Partner and Founder of Chop Chop Bikes.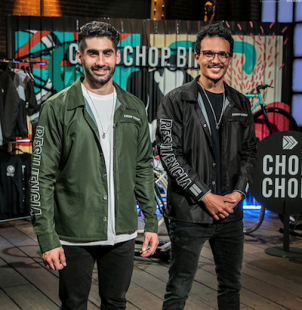 Mauricio Ochoa – Try design variants, app variants, even different templates. Customers are looking for new things, and there are always improvements, find them and make the most of them.
I'm not sure if it's a board of directors, but by keeping an eye on innovation and updating processes, efficient results are always obtained internally and externally.
Merca2.0 – What to do and what not to do when you have the first sale in your online store?
MO – What yes: Deliver more than expected, you must always exceed all the possible expectations of your customers, so that they keep the best taste in their mouths so that they recommend you and/or buy again.
What not: I do not recommend the lack of communication, the customer needs and wants all the possible information about their purchase.
Now read: