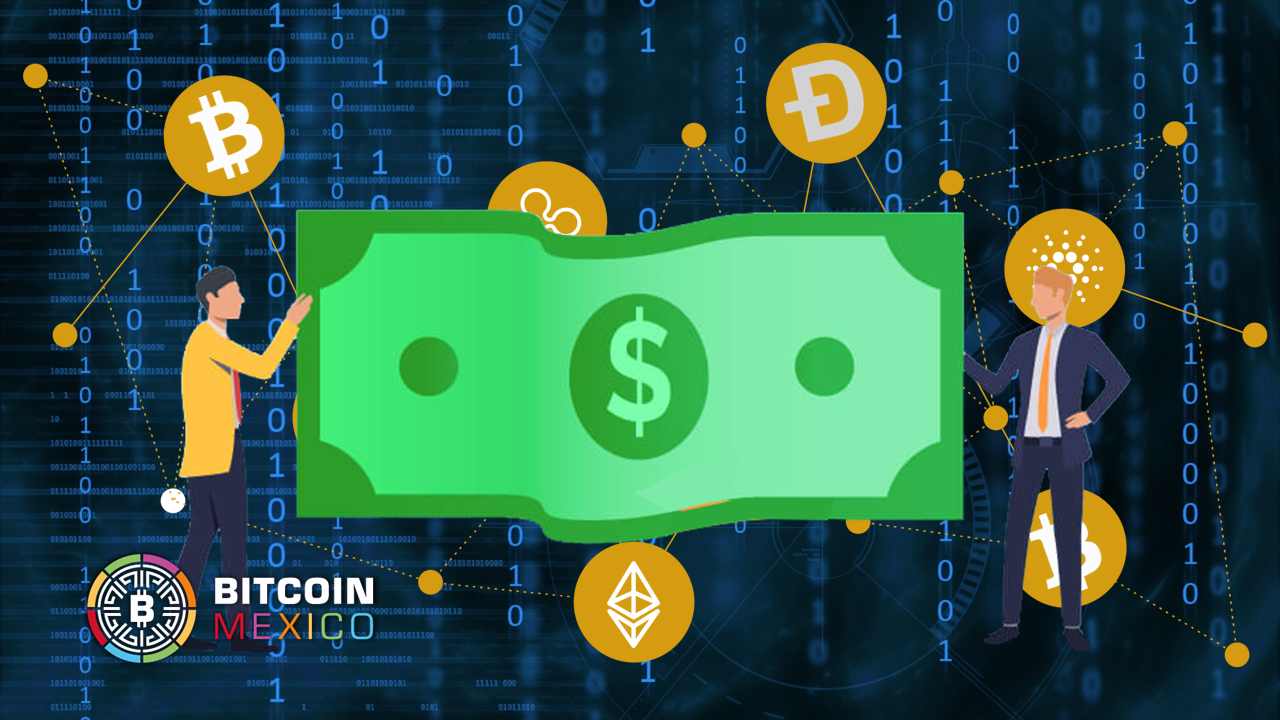 A survey conducted by DebtHammer 21% of those consulted have borrowed money to buy cryptocurrencies.
Loan applicants still have loans to pay off and more than half of the loans are at a loss or have already lost the money that had been borrowed.
During years, The United States enjoyed loans with no or very low interest rate. This undoubtedly fed the local economy and put more dollars on the market, and as a recent study reveals, many of them went to cryptocurrencies. The Joe Biden Administration cut the money to lend and digital assets felt the blow
DebtHammer, which, as explained on their website, offer "content, tips, and payment schedules for the 12 million Americans struggling with payday loan debt", conducted a survey and the results showed that 21% of those consulted have borrowed money to buy cryptocurrencies. Many of them did not pay debts to have more capital available.
loans payable
The company surveyed more than 1,500 investors in the United States and found that a significant number have outstanding loans, many at significant interest rates. In turn, more than half are in losses or have already lost the money that had been lent.
21% of those consulted recognized that they used a credit to pay for their investments in digital assets. 71% of those in this condition requested a personal loan. Other ways to access the money were: payday loans, title loans, mortgage refinancing, home equity loans, and leftover funds from student loans.
A small part of the investors who took out a loan to buy cryptocurrencies did so via payday loans. However, this 10% took an extremely risky action beyond the fact that the amount does not exceed $1,000 dollars. The average interest on this loan is 400% per year.
Cryptocurrencies, high risk investments
Cryptocurrencies are considered high-risk investments and investors who borrowed suffered.
"19% of respondents said they had trouble paying at least one bill due to their crypto investments, while around 15% said they had worried about eviction, foreclosure or car repossession.described CryptoSlate.
Just as there are different ways to buy cryptocurrencies, there are also different ways to access a loan. 35% of those consulted used a credit card to acquire digital assets. The vast majority of them paid the full amount on time, while another part is still paying it. Certain banks offered a 0% rate on loans.
Of those surveyed, 60% of those who asked for money lost it. Sums range from $1,000 to more than $100,000. Others considered gaining something, but they are the least. Earnings above $1,000 were poor.
The study also threw the results on why they asked for the credit. Some did so because the prices of digital assets fell, others because they considered them good in the long run, while a minority considered the price to be "historically low".
The money from the loans, 54%, went to Bitcoin (BTC), which seems to be a smart move because it is the asset with the highest market capitalization. Dogecoin (DOGE) received 35%, in an unprofitable investment. Elon Musk's fetish fell 90% from its all-time high, which was 0.737 on May 8, 2021.
The macroeconomic scenario has completely changed and those who were most exposed are the ones who suffer the most. Loans, likewise, will have to be repaid. The question is whether digital assets will return to what they were.
You might be interested in: