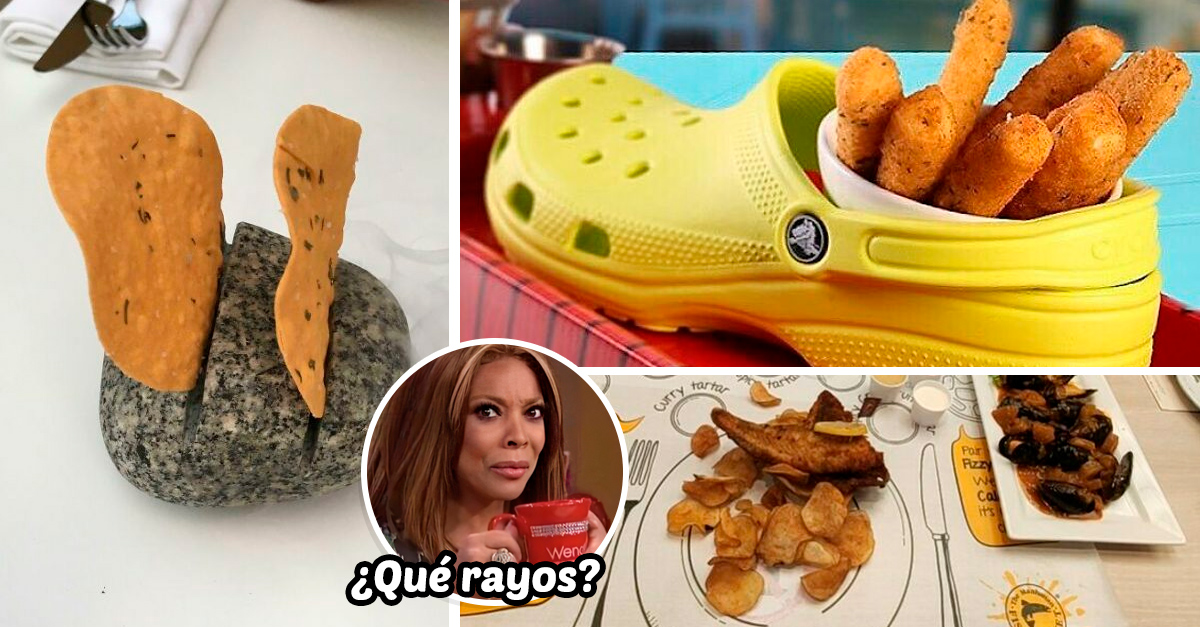 Everything food lover knows that the presentation of a dish is as important as its flavor, because the colors and arrangement invite us to savor each of the complements. However, there are restaurants that are not clear about this concept and in their quest to innovate, they have made the most ridiculous food presentations in the history of the establishments.
To collect the most "peculiar" presentations, there is the community We Want Plates (we want dishes), founded in 2015 by Ross McGinnes. There thousands of users share their experiences at lunch and agree that the simple fact of seeing their dishes took away their appetite, but gave them a sweet dose of laughter.
1. Shrimp skewers never looked so bad
2. Drinking that tea will not be easy
3. A good technique not to break the diet
4. Salad what?
5. Not even Sabritas has dared so much
6. Only in Japan …
7. Does anyone know what this is?
8. Tuna croquettes resting on a pillow
9.Gravy in a potty? Disgust!
10. And my boyfriend pulling the covers off his car
11. Better not have given sauce
12. At least they are golden
13. If my grandmother saw this breakfast, she would faint
14. Now the Crocs are part of dinner
15. When the restaurant has no dishes
16. Designs from the Salchichonería Department
17. I don't think I want espresso anymore
18. A dessert at your fingertips
19. Ham boards for dinner with clerks