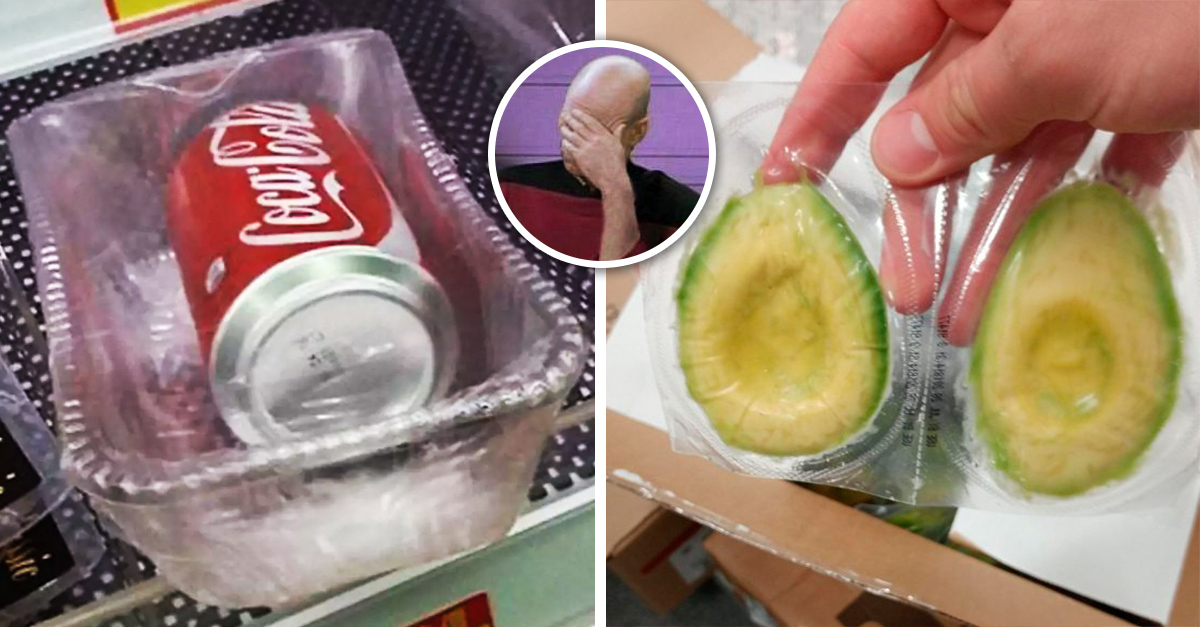 Currently, many companies are making efforts to reduce the use of plastic and other packaging materials that are harmful to the environment. Even so, there is a long way to go and, unfortunately, there are many companies that still abuse when it comes to packaging products.
The r/EgregiousPackaging subreddit is a space where users can share photos of packaging that is truly offensive due to excessive use of plastic or excessive size. Here we have compiled 15 packages that will leave you thinking "why?".
1. Zero consistency
I ordered biodegradable bamboo toothbrushes from an organic store and they arrived wrapped in plastic, 100 percent non-biodegradable.

-u/jazz_man
2. Don't break the can!
Soda cans are very fragile.

–u/cheeseball359
3. When you get it out, it will be too late
A matrioshka of pills.

-u/Bertram_Chillfoyle
4. Minimalism has come a long way
A package for disk… no disk inside.

-u/UCantHaveNEPudding
5. And environmental awareness?
I love that my sponges made from recycled and completely biodegradable materials have been wrapped in plastic.

-u/l1ttle_m0nst3r
6. Are you serious?!
I ordered five nail varnishes from Amazon.

-u/22trenchcoats
7. They got a little over the top…
My friend bought some earrings. Just a pair of earrings.

-u/UCantHaveNEPudding
8. To protect the tangerine
The Chipotle Fruit Cup.

-u/snackassassins
9. We really abuse plastic
Individually wrapped vegetables in a supermarket in Vietnam.

-u/Spencerzone
10. Pure Waste
I bought four cans of soda.
11. It is not so difficult to cut an avocado…
Avocados peeled and packed with plastic.

-u/averhaegen
12. Put at least two slices…
Individually packed slices of bread.

-u/boci7
13. It's a scam
A super small amount of eyeliner in the plastic container.

-u/l1ttle_m0nst3r
14. There is more air than chocolate
Air chocolate.

-u/Ima_Funt_Case
15. Not even mangoes are safe
For the love of God…

-u/TheBlueJacket1