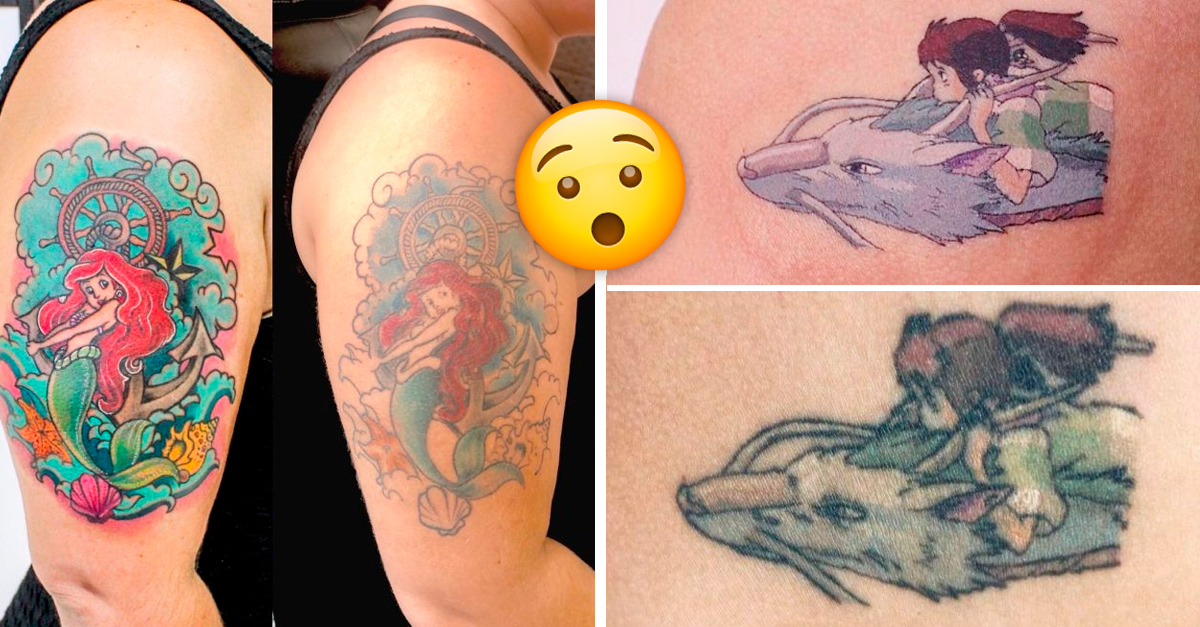 Tattoos tend to look colorful and well-defined at first, but over time, the tones become more subdued, the lines thicken, and there are details that disappear (no matter how permanent the ink is).
To verify this, various users on Reddit shared how their tattoos looked after being done and what they currently look like. The difference between some designs is so incredible that you will not believe that it is the same. However, it will help you make a better decision when you want to tattoo your skin.
1. Some details have been thickened
My newly made armored Titan and two years later.
2. The colors faded like waves
Freshly made and seven years later.
3. It's a pity that everything has changed
Unfortunately the tattoo artist does not share any healed tattoos after a year, I feel like a lot of people don't know what to expect from fine line tattoos.
4. Well, it still looks like a start
After four years of my tattoo healed.
5. Its tones are more subdued
My cheetah in 2013 and 2020.
6. It doesn't seem like such a good idea anymore
This is my palm tree tattoo when fresh and the palm of my hand after two years.
7. Your lines thickened a bit
After two and a half years. He's a little faded, but I still love him.
8. Keep reflecting the beauty of nature
My tattoo in 2019 and in 2021.
9. That parrot lost the rainbow of its plumage
From 2018 to the present.
10. The moon is no longer seen
From the summer of 2017 until now.
11. It still looks like a cartoon
Three years apart. My fresh tattoo done in August 2018, the second image is from September 2021.
12. Keep that riddle
My rose in 3D in 2017 and my rose now.
13. Has anyone seen the bunny?
My first tattoo eight years later.
14. Maybe everything will be fixed with a touch-up
Two years and a month!