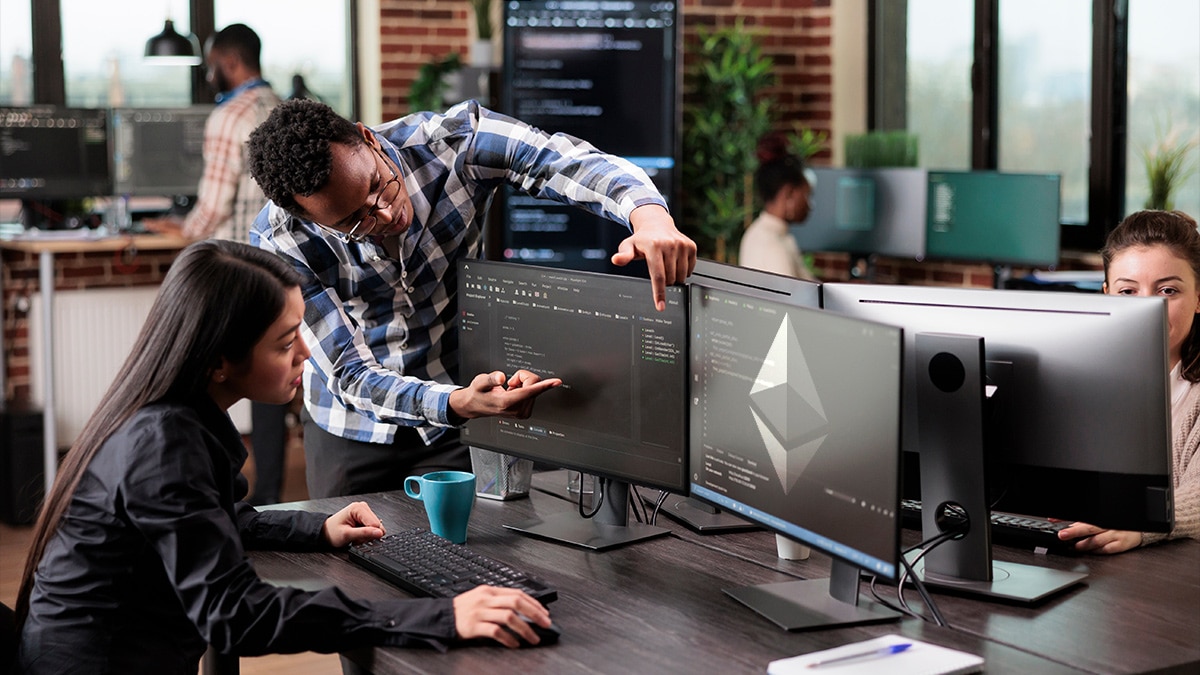 Key facts:
The Solidity programming language and other Ethereum tools will be taught.

To apply, it is required to have basic knowledge of programming.
The Platzi online course platform will grant scholarships to 100 people from Latin America to learn about programming in Ethereum. The main objective of the program is "to promote the professional development of students in the region, so that they learn Solidity development from scratch."
During the course, topics inherent to the Ethereum network will be discussed. Among them, Solidity stands out, the most used programming language in this network, but there will also be other relevant ones, such as smart contracts, decentralized applications and second layer protocols. To address them, meetings will be organized with more than 20 live experts and collaborative challenges will be carried out to put what they have learned into practice.
In addition to Platzi, they promote the Ethereum Foundation initiative, which brings together the main developers in the world, and Road to Devcon, an organization dedicated to disseminating the main developer event of this network.
After finishing the Ethereum course, highlights the release by Platzi, students will be able to be part of the community for three more months. During that time, they will have access to more than 1,000 courses on this platform on various topics related to technology, computing and the Internet, among others.
How to apply for scholarships to learn Ethereum programming?
The main requirement to be part of these courses is have basic knowledge about programming and blockchains. If this point is fulfilled, the next thing will be to complete a form, in which data such as name and surname, email, country of residence, programming knowledge and details about the languages ​​that are handled are requested.
The director of the Platzi Blockchain and Cryptocurrency School, Ángela Ocando, assured that "this program also seeks to strengthen the English and soft skills of the beneficiaries and provide them with everything they need to accelerate their professional career."
"We will promote the development of the necessary skills so that they can make their way into the blockchain job market, which is increasingly in demand for professionals in the area."

Ángela Ocando, director of the School of Blockchain and Cryptocurrencies of Platzi.
Thus, this offer joins other similar ones that already exist to learn about Ethereum. As CriptoNoticias recently reported, Latin American developers claim that, having prior knowledge of programming, you can learn Solidity — Ethereum's programming language — in just six months.
Once these skills are achieved, it can be applied to development programs such as those promoted monthly by the Ethereum Foundation. In the month of March, this newspaper reported, the total reward for those who made contributions that help grow the network amounted to USD 750,000.