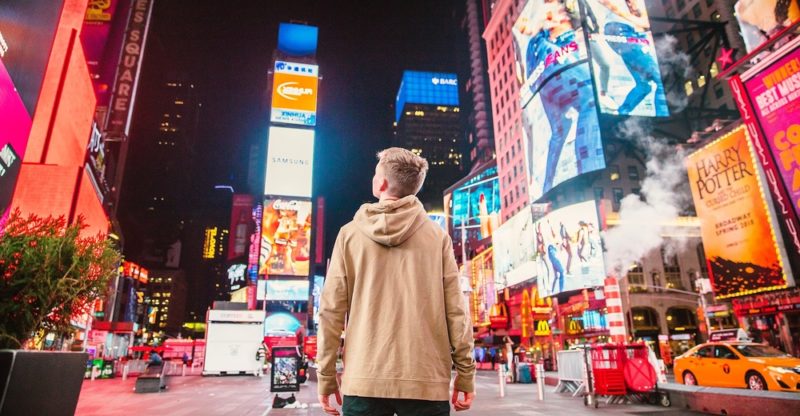 Throughout this week we witnessed powerful advertising campaignswho were surprised by the creative capacity they reached and discovered the role of ideas in brand communication, which is proven not only with the scope of these pieces, but also with the investment in this industry, which according to one projection worldwide of GroupMwill reach more than 837 billion dollars during 2022.
These projections are fundamental because they tell us about the role of advertising in the lives of brands and how, in the midst of inflation and after a health contingency, the value of ideas successfully moves the business needle.
Campaign: Magic
Agency: Hatch The Agency
Client: HP Hood
Vibrant colors and a clear message were the central delivery of this campaign, where we see the power of creativity in the dairy category in retail.
–
Campaign: I Don't Go
Agency: The Agency
Client: Specsavers
This powerful campaign makes testimonials a unique resource for learning about a company.
–
Campaign: KOPRA khan Kopratif
Agency: EPICIDEA
Client: Bank Mandiri
Animation does not disappoint when it comes to creating scenarios that captivate the consumer, as this practical promotional campaign warns.
–
Campaign: Diamonds
Agency: Johannes Leonardo
Client: Volkswagen
Diamonds surprises with a piece where soccer becomes a unique story.
–
Campaign: Built For The Trail
Agency: FAMILY
Client: The North Face
One of the most beloved apparel brands, The North Face, arrives with a campaign where it shows who is the leader in the sale of outdoor clothing.
–
Campaign: People who come to Cricket, stay with Cricket
Agency: Argonaut
Customer: Cricket Wireless
Telecom companies surprise with concise messages, explaining how important it has become to interact with the consumer with the help of precise campaigns.
–
Campaign: Scary Fast
Agency: Wieden+Kennedy • Sonic Union
Client: Ford
Gone are the campaigns that only focused on clear shots of a car, now the narrative puts audacity as the protagonist.
–
Campaign: TUINUANE (Let's lift each other)
Agency: Tessera Communications
Client: Safaricom
The union between people was never explained in a better way than in this campaign that leaves no wasted elements, to communicate values.
–
Campaign: Luba – Automated Robot Lawn Mower
Agency: Vantage Pictures
Client: Mammotion
A robot that mows grass is the great promise that this campaign presents you with all kinds of technological resources that help achieve a unique advertising piece.
–
Campaign: 5th Anniversary: ​​Unify
Agency: Sunday Creative House
Client: Free Fire
A Free Fire short film? It is possible and this campaign manages to demonstrate the impact of video games on our lives.
–
Now read: