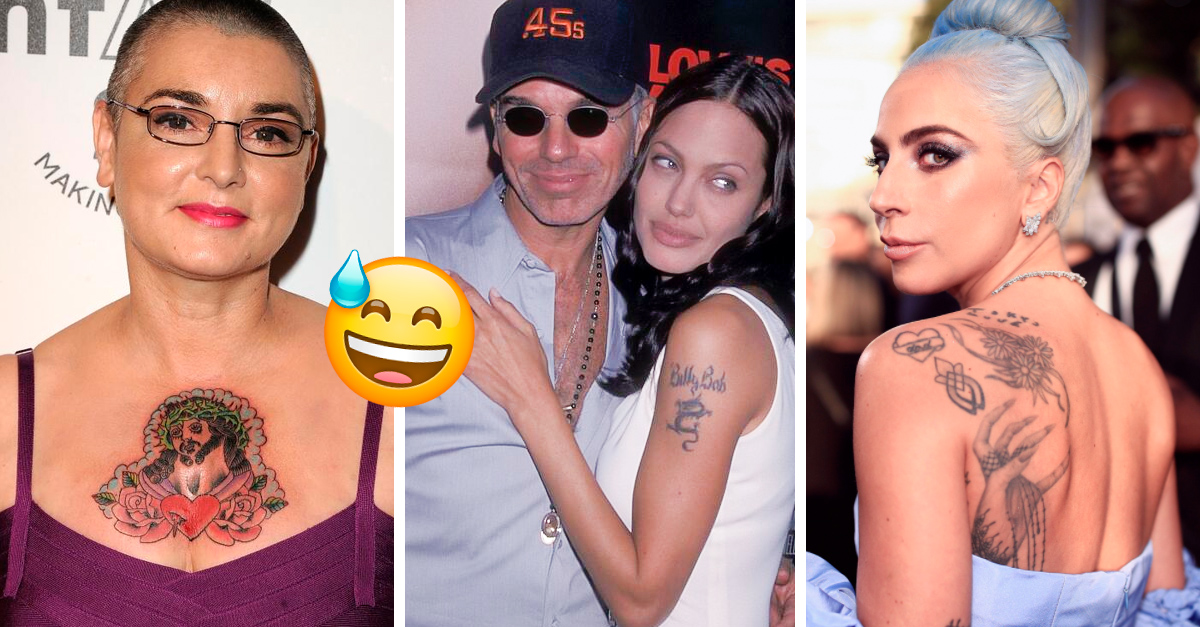 If there is one thing that celebrities love, apart from fame, money, huge houses and their dream life, it is tattoos, since the vast majority of celebrities have at least one ink design that represents a part of their life or just something funny.
Although many are true works of art, there are others that are a complete disaster and even cause terror when we see them, and these 10 celebrities know that well, who after a long time regretted having gotten those tattoos.
1. Kaley Cuoco
To cover the date of her link with tennis player Ryan Sweeting, the actress made a butterfly.
2.Justin Bieber
At the time he was dating Selena Gomez, Bieber had multiple tattoos, but especially one with the face of the singer at wrist height. During an interview with the magazine GQ, Justin mentioned that he wanted to remove it:
I've tried to cover her face with some words, but people still recognize her.
3. Lily Collins
The actress got a joint tattoo with her former boyfriend, actor Jamie Campbell Bower. The tattoo read: "Love always and forever."
4.Jennifer Lawrence
The actress tattooed the word "H2o", but realized that it was misspelled and that is why she ended up removing it with a laser. During an interview he said:
I should have googled it before tattooing it on my body forever. My two is up and in 'H2O', the two is supposed to be down.
Luckily it was a very tiny tattoo and it was barely visible.
5. Angelina Jolie
Angelita has too many tattoos, but she only regrets the one she got when she was married to Billy Bob Thornton, because she got his name and a dragon below. Fortunately, she didn't make the same mistake when she was with Brad Pitt.
6.Lady Gaga
The singer has hands tattooed on her back and to this day, many criticize her because she doesn't look very "cute" to say the least.
7. Miley Cyrus
A few years ago, Miley got a crying kitten tattooed on the inside of her lower lip and it doesn't look pretty.
8. Sinead O'Connor
The tattoo of a Jesus Christ with a heart is one of the most striking and criticized of the singer.
9. Chanel Magnet
The model has a coat hanger tattoo with her name underneath which looks pretty awful. We still wonder why he did it.
10.Mike Tyson
He designed the tattoo on his face himself, but even so, the placement makes it look pretty bad.