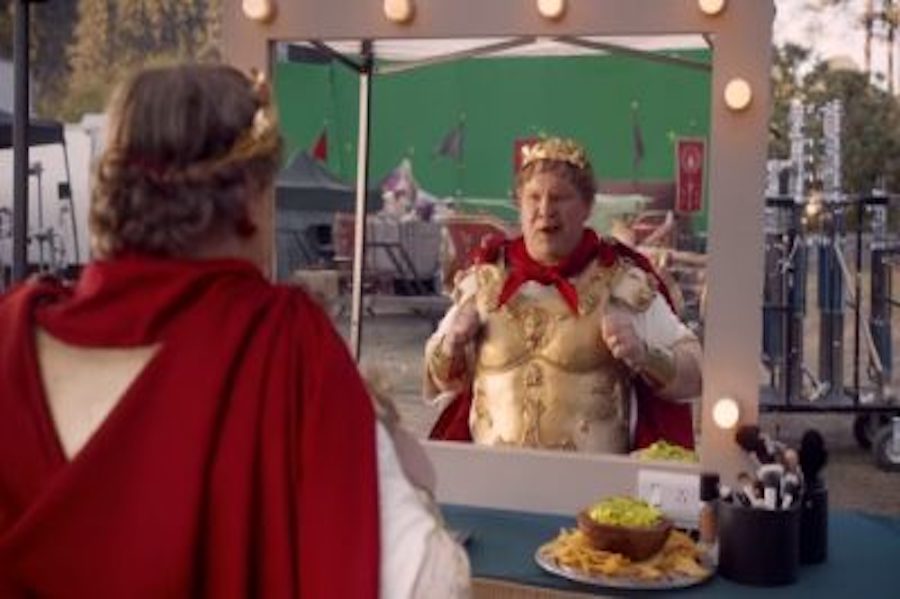 There is a study by Magnaglobal, which warns of the trust of companies in advertising. The case of Mexico is remarkable, but there are examples such as Brazil, where the volume of advertising business it has is surprising, highlighting the creative audacity that exists in these Latam countries.

A large part of the campaigns selected this week make use of humour, as an element to detonate with creativity, the communication of the brands that star in these pieces.

A common aspect of these campaigns that draws attention this week is the communication of new services that have been built by technology and digitization, as well as the reinforcement of the visibility of certain consumer segments, such as the LGBTTTIQ+ community.
Is week we witnessed a series of bells that surprised by the originality of their creative execution and the role that they show to play in the business needle of the brands that activated these pieces, trusting at all times in their creative audacity.
The audacity of these pieces is the result of an upward projection in investment in advertising that has been detected in Latin American countries such as Mexico, where brand confidence went from investing four billion dollars in 2020 to four thousand 300 million dollars in 2021.
There are cases where the investment volume is brutally higher. Brazil, for example, went from investing 12.3 billion dollars in 2020 to 13.3 billion dollars in 2021, while small countries like Uruguay, despite the size of their economy, went from investing 190 million dollars to 205 million dollars in the same period. comparative, resulting from a study by Magnaglobal, entitled "Global Advertising Forecast Winter Update 2020".
–
Campaign: Nothing Can Do What a Soldier Can Do
Agency: Accenture Song and MJZ
Country: UK
Client: The British Army Recruitment
The piece makes a very remarkable visual exercise, as it shows scenes of a future where the reality of war robots arrives, but in the meantime, it is necessary to continue recruiting humans, who do the military exercise.
–
Campaign: Beach with the Best
Agency: Valiant Pictures, The Workshop and MMGY
Country: United States
Client: Visit Myrtle Beach
Humor takes over this campaign that was delivered to a tourist office, which stands out for being customers who rely on creative alternatives to highlight the destinations they promote.
–
Campaign: Our Mission
Agency: B-Reel
Country: United States
Client: Osmos
If you have never heard of a Chief Reading Officer, this campaign is your chance to hear the testimony of LeVar Burton, who finds in Osmo the opportunity to promote reading among children and adolescents.
–
Campaign: To each his own service
Agency: TBWAParis
Country France
Client: McDonald's
French creativity becomes relevant in a piece that stands out for a unique creative element and it is surprising to understand how important a brand like McDonald's becomes, in countries as traditional and with a gastronomic culture as France.
–
Agency: Havas Media
Country: UK
Client: Virgin Media O2
The telephone service in a huge region like Europe could never be better explained with a campaign that has no creative waste.
–
Campaign: Hype
Agency: VCCP London • Girl and Bear
Country: UK
Client: VCCP London • Girl and Bear
Streaming leverages creativity to publicize a service that stands out in the United Kingdom for coming from a star brand in that region: Virgin.
–
Campaign: Straight Outta Crumpton
Agency: McCann
Country: UK
Client: Aston Manor
English creativity is unleashed and this McCann campaign for Aston Manor proves it using animated graphics.
–
Campaign: Pride Dream Team
Agency: Forever Beta
Country: UK
Client: Google and UK Football Association
Inclusion in sport explained in a campaign that stands out for its creative originality.
–
Campaign: Every Kind of Snuggle
Agency: Chiat/Day
Country: United States
Client: Snuggle
Garments play a key role in our daily lives and the fabric softener Snuggle commissioned a campaign where this was verified, but from the emotional angle in which the pieces often interfere.
–
Campaign: This is not a city
Agency: El Taier DDB
Country: Guatemala
Client: Crown
Corona has a very important mission to raise awareness of the problem of plastic in the oceans and this piece stands out for the idea that this material is so harmful to the ecosystem, but so present in our daily consumption.
Now read: